Former Voice contestant Christina Grimmie shot in Orlando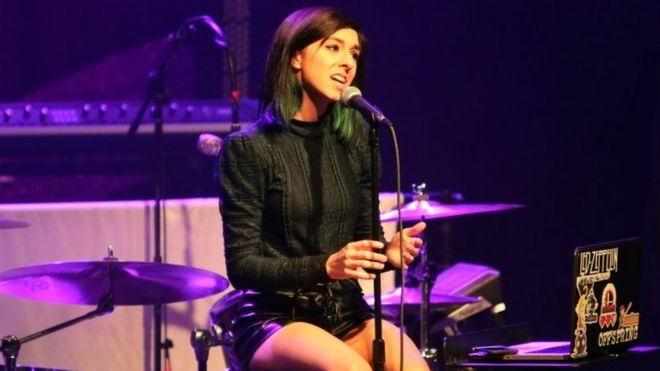 Christina Grimmie, a singer who has competed on the US television programme The Voice, is in a critical condition after being shot following a concert in Orlando, officials in Florida say.
They say the male attacker opened fire when she was signing autographs.
The assailant - who was tackled by Ms Grimmie's brother - then shot and killed himself. The 22-year-old singer was taken to a local hospital.
In 2014, Ms Grimmie finished third during season six of The Voice.
Police say Ms Grimmie was shot about 22:45 local time on Friday (02:45 GMT Saturday) at The Plaza Live in Orlando.
The attacker, whose name has not been released, had two guns.
A police investigation is now under way.
News of the attack spread quickly on social media, and #PrayForChristina is now trending on Twitter.