Police vetting: Cop 'paid' after killing robber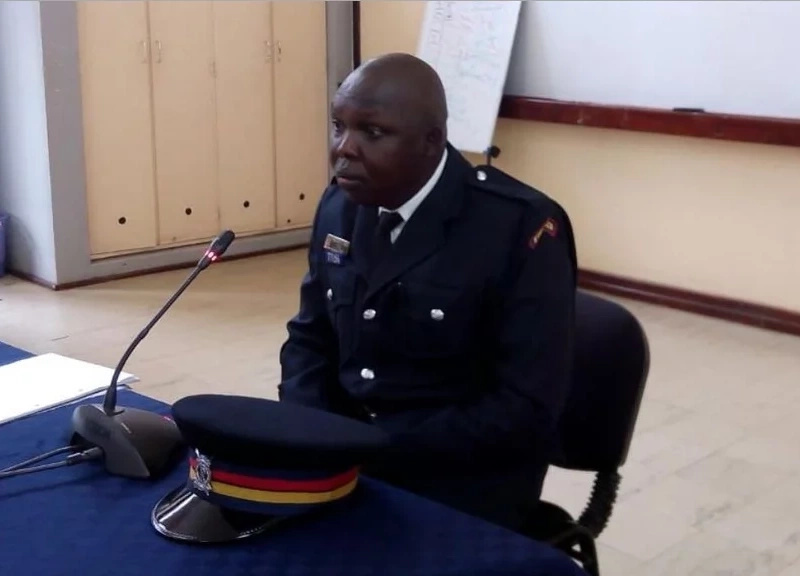 – A constable narrated to a police vetting panel how a senior police officer gave him KSh 3,000 for killing a robber
– The constable and his wife were accosted by armed thugs at an M-Pesa shop in December 25, 2015
– He had to kill one of them and was later rewarded with the money as well as a commendation letter
The National Police Service Commission today, Wednesday, June 15, heard of how a police constable was given KSh 3,000 by his superior after killing an armed robber.
William Kimutai who is based at the Ahero traffic base told the vetting panel that Nakuru OCPD Joseph Mwamburi gave him the money.
"The incident took place in December, 25, 2013 when my wife and I had gone to an M-Pesa shop to withdraw some money. At the same time, three armed robbers came in to raid the shop," narrated Kimutai.
According to the Star, he fought one of the men who had a gun and managed to grab the gun when the duo fell to the ground mid-fight.
"I noticed there were rounds in the gun so I corked it and killed one on the spot as the other two who had also held on to my wife escaped from the scene,"added Kimutai.
After the incident, Mwamburi sent him the money as well as a commendation letter as appreciation.
"It took courage to fight the thugs and as a police officer, I could not let a robbery take place under my watch. The case was then taken over by the then Molo OCPD but the pistol I recovered was stolen from Nyahururu police station," added Kimutai.
This panel has been vetting police officers in the traffic department since 2015 in a bid to determine their suitability to serve.
Through scrutiny of M-Pesa statements, the NPSC has been going through transactions as Kenya police officers are considered to be among those at the top of the list of corrupt institutions.
On Wednesday, May 18, 2016, the panel dismissed 14 police officers because they failed to meet a vetting threshold.
The 14 had been part of 63 who had been sacked in October 2015 but had appealed to the panel to review their cases.
Majority of those who have so far faced hard time before the panel were officers who had been found to have questionable wealth.
Majority of the officers defended themselves said they had farms, real estates and were part of savings groups which was the reason for their vast wealth.
Other excuses were that the monies were paid for services rendered, money generated from businesses ran by their spouses and sometimes, extra-marital significant others.
The vetting continues.