Raila faults President Uhuru over repartriation of refugees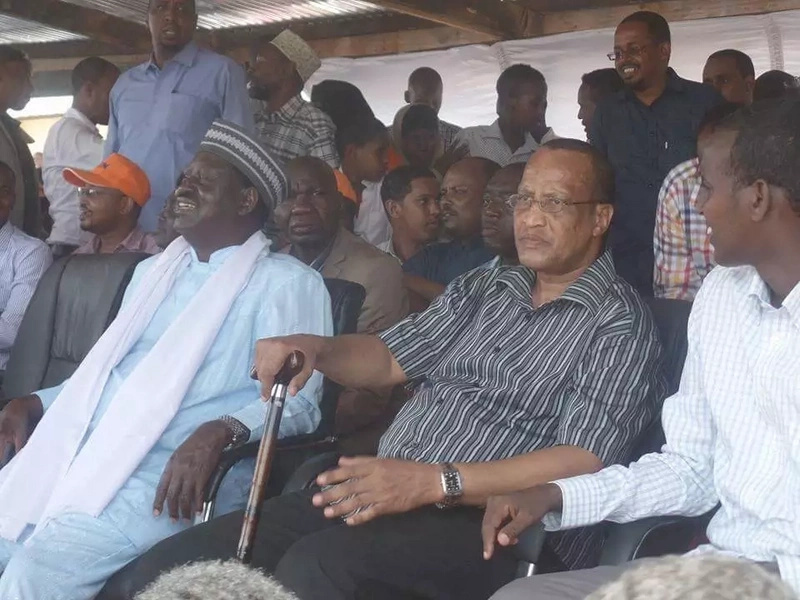 – CORD leader Raila Odinga faults President Uhuru Kenyatta for repatriating refugees
– Raila said Somalia was not yet safe enough for the over 600,000 refugees
– Uhuru's administration has maintained that the Daadab and Kakuma camps have to be closed by November 2016 citing security threats
Opposition leader Raila Odinga has faulted President Uhuru Kenyatta's decision to send refugees back to Somalia.
Raila, on Saturday, June 5, said Jubilee administration's move was wrong as Somalia was not yet safe enough for the refugees.
"If soldiers are being killed in Somalia, what of these civilians from Dadaab. You are sending them to their deaths… These are people who ran away from their country because of war," said Raila as quoted by The Star.
This came just days after Jubilee announced that all refugees at the Dadaab and Kakuma camps are expected to leave by November 2016.
Deputy President William Ruto said the refugees had to leave as the camps had become a security threat.
Ruto said the refugee camps served as recruiting grounds for al-Shabaab militants.
The DP added that some of the terror attacks in Kenya, like the Garissa University College attack in 2014, was planned from the refugee camps.
"Due to the immense security challenges such as threat of al-Shabaab and other related terror groups, the government of Kenya has been forced by circumstances to reconsider the whole issue of hosting refugees," a statement by the government read by Interior Principal Secretary Karanja Kibicho said.
The international community has been trying to have Kenyan stop the repatriation plans.
UN Secretary General Ban Ki Moon, on Wednesday, May 18, phoned Uhuru and prevailed upon him to reconsider the decision to repatriate the refugees.
UN Security Council diplomats also met the president two days later, on Friday, May 20, to talk about the refugees's issue.
Both efforts yielded not fruits as Uhuru maintained his view that sending refugees back to Somalia will make the international community more will be willing to stabilise the nation.
The closure of the Dadaab and Kakuma refugee camps will see more than 600,000 people sent back to Somalia.
Image: Facebook/Raila Odinga