Kapenguria gunman arrested after eight hour siege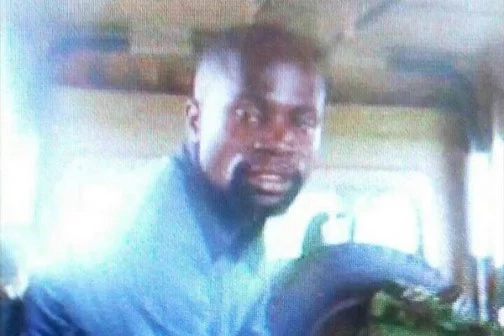 – A picture of the Kapenguria police station gunman has been released
– He was identified as Eumond Omar but the nature of his identity caused confusion
– Others believed he was a teacher, others said he was a police officer while others said he was an al-Shabaab terrorist
– He was captured after eight hours of holding the police station under siege on Thursday, July 14
The suspect who held Kapenguria Police Station under siege for close to eight hours has been identified as Omar Eumond.
Eumond, allegedly a teacher at Victoria Primary in Kacheliba, had been arrested for radicalising children and for suspicion of being a member of the al-Shabaab terror group.
He took over the police station at around 5.30 am on Thursday, July 14, by grabbing a gun from an officer and shooting at a number of them.
It was reported that five officers were killed.
According to Inspector General of Police Joseph Boinnet, Eumond had been arrested on Wednesday, July 13, and was due in court on the morning he snatched the gun and opened fire.
"A report officer had just opened a cell for roll call when Eumond struck and opened fire. However, his attempts to escape were thwarted by the quick arrival of officers from general duty,q uick response team and the GSU who surrounded the station," said Boinnet as quoted in the Star.
Boinnet also said that no one could confirm what took place earlier this morning as those who could have revealed the truth were all killed.
Reports had it that he had been to Somalia for some time where he is believed to have been radicalized himself.
There were also speculations that Eumond Omar could have been a police officer. Conflicting reports also have it that he may also have been killed by the response team who rushed to the police station.