Ryan Lochte and James Feigen ordered to stay in Brazil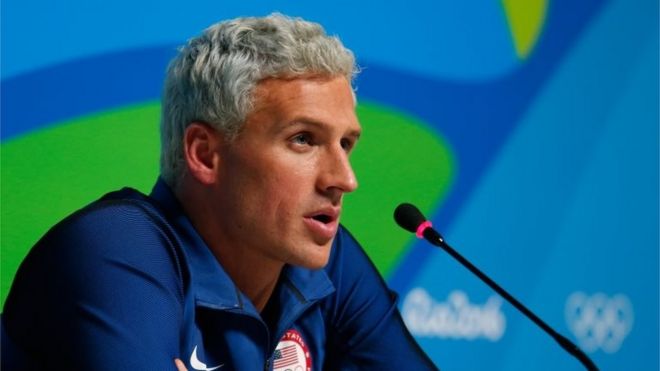 A judge in Brazil has issued an order preventing US swimmers Ryan Lochte and James Feigen from leaving the country after police queried their evidence in a robbery case.
Lochte, Feigen and two other members of the US swimming team said they had been robbed at gunpoint in a taxi in Rio.
But police say their account of when they arrived at the Olympic village does not square with CCTV recordings.
It is not clear if the two are still in Brazil or have left already.