US press aghast at Trump gun remarks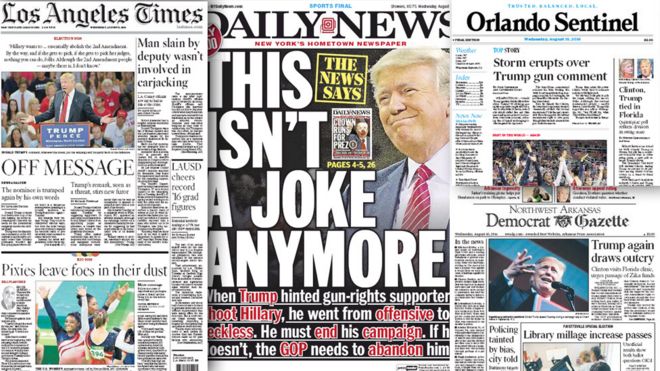 The mainstream US press has largely reacted to Republican presidential candidate Donald Trump's gun rights remarks with dismay and some anger.
But the National Rifle of Association (NRA) came to his defence in a tweet, suggesting Mr Trump was "right".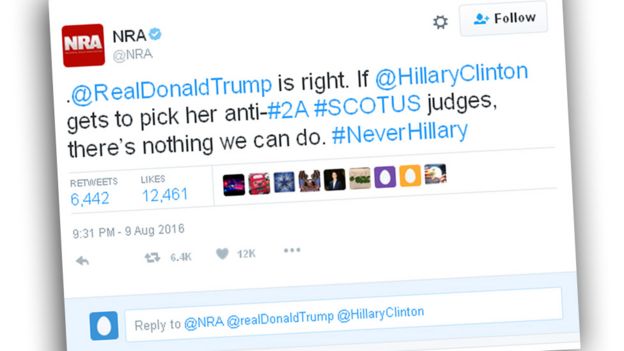 The paper dedicates its editorial to the row, referring to Mr Trump driving the campaign "further into the muck".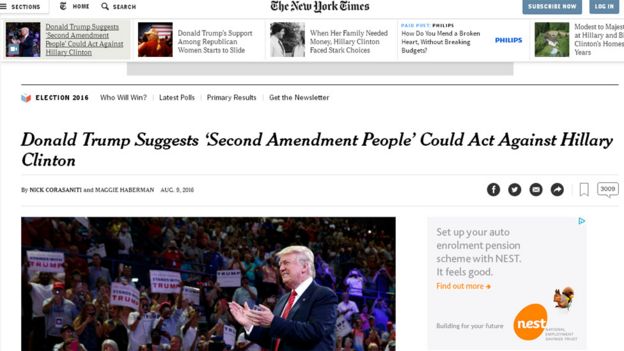 'Disgusting human being'
"He is a disgusting human being," he concludes.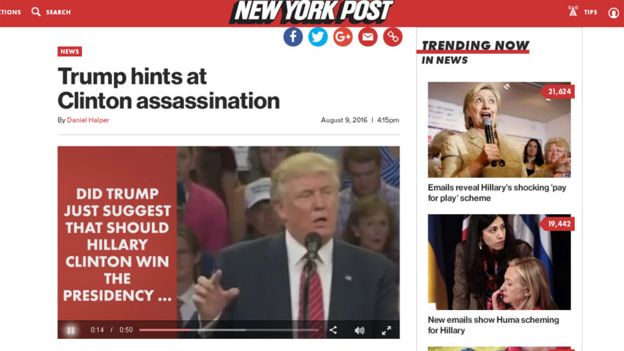 It gives space to Joe Scarborough, a former Republican congressman and MSNBC TV host, who calls for his party to ditch Mr Trump.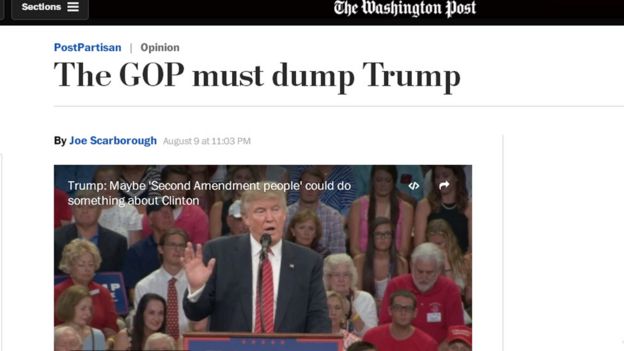 "The media allegations were so extreme, they not only insulted Trump but gun-owners as well", he writes.
He goes on to accuse the mainstream media of reporting on Mr Trump's comments only once Mrs Clinton's campaign manager Robby Mook had alleged he was suggesting "violence".