Arab social media fury at Cologne sex attacks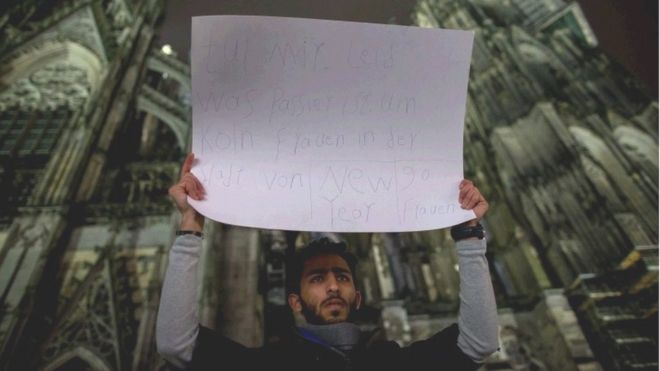 People on Arabic-language social media have voiced dismay and anger at the sexual violence against women in Cologne and other German cities on New Year's Eve.
Indications that many of the attackers were North African or Arab in appearance prompt soul-searching, with some alluding to the perception that sexual violence against women is widespread in North Africa and the Middle East.
Many express concern about the possible impact the incidents could have on Germany's perception of migrants and refugees from the regions.
On Twitter, the Arabic-language hashtags #Germany and #Cologne have been used more than 17,000 and 2,500 times.
'Scumbags'
"Every time I watch the TV and hear them saying the suspects could be from North Africa or Arabs I feel so ashamed and disgusted."
"The ugliness of our region is reaching Germany," she tweets.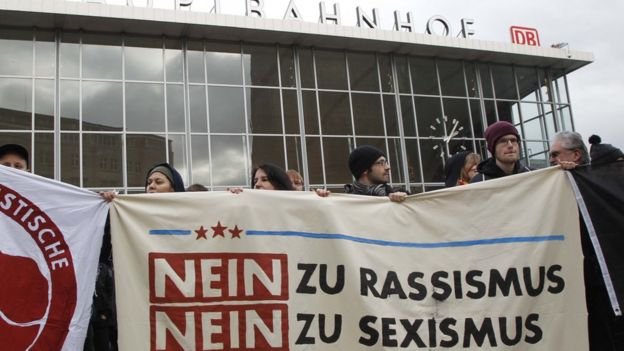 Many social media users fret that the sexual harassment incidents could lead to a backlash in Germany and elsewhere against liberal policies towards refugees from Syria, such as those espoused by German Chancellor Angela Merkel.