French consulate worker 'smuggled arms from Gaza'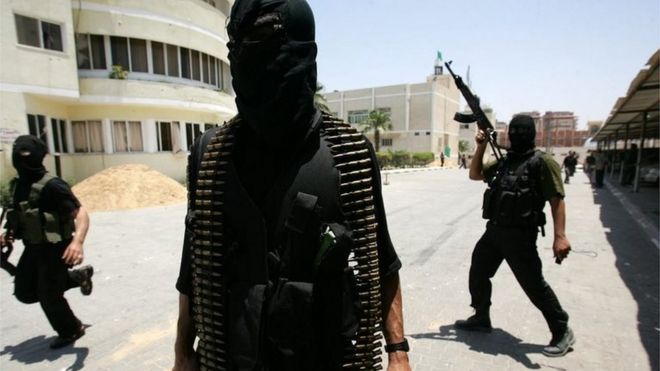 A French national employed at the country's consulate in Jerusalem will appear in court on Monday charged with smuggling weapons from the Gaza Strip.
Israel's Shin Bet security agency said the unnamed man, in his 20s, was arrested in February at the Erez border crossing.
One of the suspect's jobs at the consulate was as a driver, involving regular trips to Gaza, reports say.
Israel has long tried to prevent arms reaching Palestinian militants.
A spokesman for the French embassy in Tel Aviv told AFP news agency: "We take this case very seriously and are in close contact with the Israeli authorities."
Shin Bet said the suspect had smuggled more than 70 pistols and two assault rifles from Gaza into the West Bank over a period of five trips. It said he used a consulate vehicle to elude detection.
Hamas has fought three conflicts with Israel and carried out thousands of rocket and bombings against it.
Israel and Egypt maintain a blockade on Gaza to prevent weapons smuggling and attacks by militants.