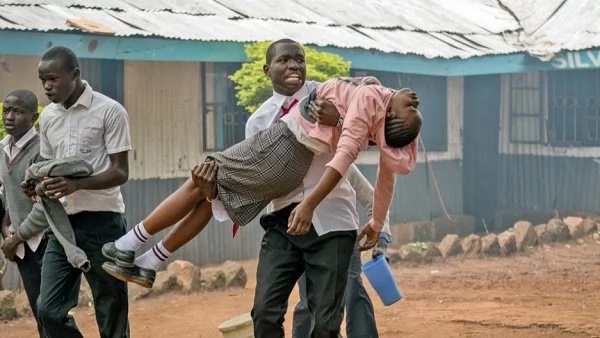 – A girl from Longewan Secondary School has died and another is in hospital after students broke into their lab and drank methanol
– Eight others were treated and released on that same day
– Pure methanol is toxic to humans
A girl died and another was hospital after students broke into their school's laboratory and drank methanol.
Eight students of Longewan Secondary School broke into the laboratory on Sunday, September 4 and stole the substance.
They tried diluting it with soda while some took it dry.
"Eight students, five boys and three girls took the chemical. Some took it dry while others diluted it with soda," said Samburu Central OCPD Abagoro Guyo.
According to Rajab Saddam, a doctor at Samburu County Referral Hospital in Maralal town, the young girl in the hospital is in critical condition.
"She cannot talk or open her eyes but her sleeping position shows she has severe abdominal pains," said Rajab of the 17-year-old girl.
He said six out of the eight students were treated and discharged.
Methanol is the simplest form of alcohol. It is closely related to ethanol, the type of alcohol normally found in beer, wine and spirits – but much more toxic. The potential for its presence in drinks made from home-distilled spirits is a serious health risk.
Methanol is toxic to humans, and is readily absorbed by ingestion and inhalation, and more slowly by skin exposure.