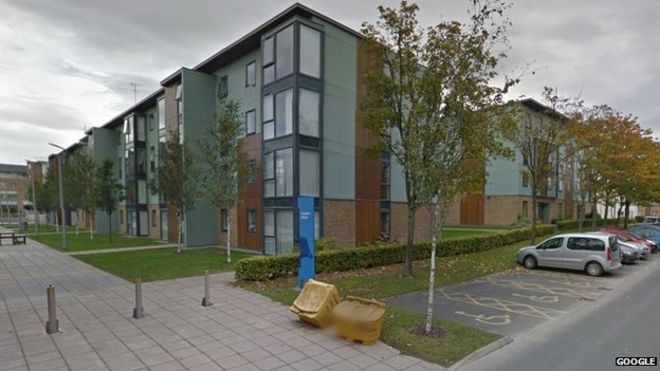 Five students have been taken to hospital, with two in a critical condition, after taking an "unknown substance" - thought to be a synthetic cannabis substitute.
Lancaster University initially posted a
Twitter
alert, saying the group had fallen ill on Wednesday after taking the drug Spice.
It urged people to check on their friends and call 999 if necessary.
Three of the students have since been discharged but two remain in hospital.
Lancashire Police said it was carrying out its own investigation into the "exact nature of the substance" the students had taken.
Ambulances were called to Grizedale College, a student hall, at about 18:30 BST on Wednesday.
A statement from the university said: "The university issued a warning to students. Due to the serious conditions of the students and the fact the substance could not be confirmed as legal, officers attended the university to carry out a search of the students' rooms.

What are synthetic cannabinoids?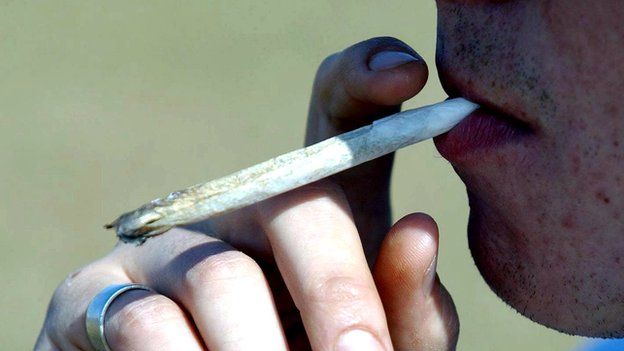 Synthetic cannabinoids are chemicals that act like the active part of cannabis, a substance called tetrahydrocannabinol (THC)
Side effects can include an elevated heart rate, sickness, and hallucinations
They are usually sold in 'herbal' smoking mixtures

"Two of the students remain in hospital, and three students have since been discharged.
"Inquiries are ongoing to identify the exact nature of the substance."
Spice, the drug the university originally said the students had taken, is a plant-based mix coated with synthetic chemicals that work on the same part of the brain as the active ingredient in cannabis.
It was among a number of legal highs outlawed in 2009 amid growing concerns they posed a threat to users' health.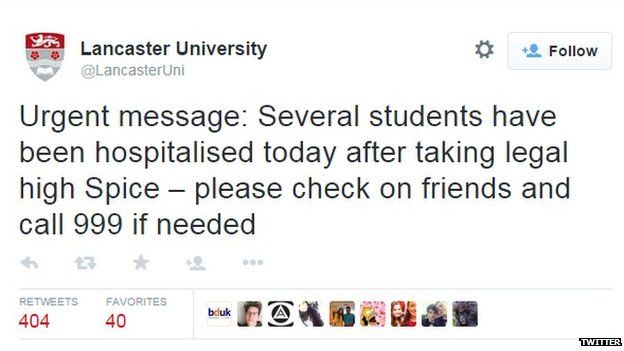 Although now banned, Spice and similar drugs can be bought online, with China and the Far East the main areas for production.
Charity DrugScope said there were no figures detailing the extent of the use of Spice but the number of sites selling the drug before the ban suggested a "substantial user base in the UK" and elsewhere.