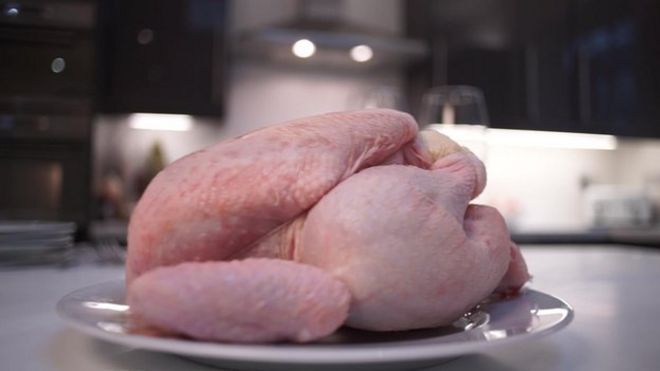 Some 73% of fresh shop-bought chicken tested positive for food poisoning bug campylobacter in a year-long study by the Food Standards Agency (FSA).
The survey tested about 4,000 samples of whole chickens bought from UK retail outlets and independent stores.
All of the major retailers failed to reach industry targets to reduce the bug over the period of the study, the FSA said.
Campylobacter is the most common form of food poisoning in the UK.
An estimated 280,000 people a year are affected by it, with poultry the source of most of the cases.
The FSA said 19% of the chickens had the highest rate of the bug.
Asda had a higher-than-average incidence of chicken that was contaminated at the highest level, according to the results.
Tesco was the only major supermarket to fall below the industry average, according to the FSA.
The study, which ran from February 2014, looked at the prevalence and levels of campylobacter contamination on the chickens and their packaging