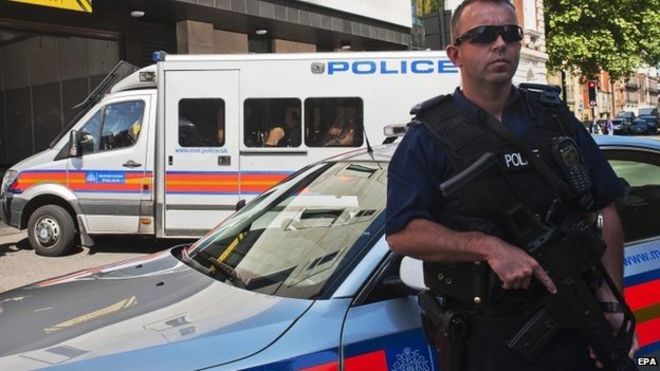 Eight men have been remanded in custody after appearing in court over the Hatton Garden jewellery raid.
The men, aged between 48 and 76, appeared at Westminster Magistrates' Court on Thursday morning charged with conspiracy to burgle.
The contents of at least 56 safe deposit boxes were stolen from Hatton Garden Safe Deposit Box Ltd over the Easter weekend.
The men are due to appear at Southwark Crown Court on 4 June.
Prosecutor Edmund Hall said that while the total value of the goods stolen was not yet known, it ran "in excess of £10m" and 73 safe deposit boxes in total had been opened.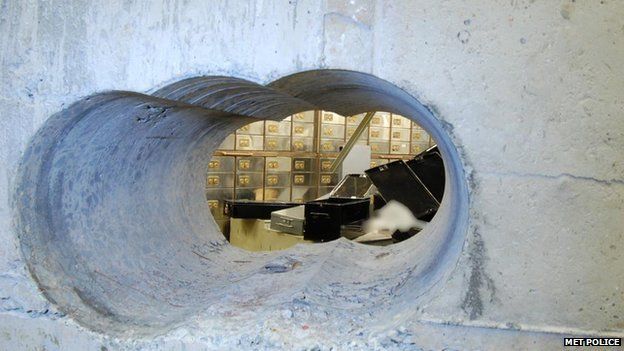 The men in court were:
Terry Perkins, 67, of Heene Road, Enfield
John Collins, 74, of Bletsoe Walk, Islington
Daniel Jones, 58, of Park Avenue, Enfield
Hugh Doyle, 48, of Riverside Gardens, Enfield
William Lincoln, 59, of Bethnal Green, east London
Brian Reader, 76, of Dartford Road, Dartford
Paul Reader, 50, of Dartford Road, Dartford
Carl Wood, 58, of Elderbeck Close, Cheshunt
The charge states that together, between 1 April and 19 May, they conspired to enter as a trespasser a building, namely The Hatton Garden Safe Deposit Ltd at 88-90 Hatton Gardens EC1, with intent to steal.
Detectives from the Met's Flying Squad arrested the men on Tuesday after a series of police raids in properties in London and Kent.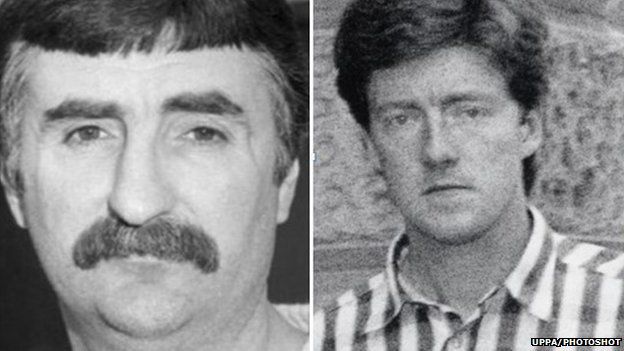 Two of the men charged are believed to be father and son.
Brian Reader, 76, and Paul Reader, 50, who is also known as Brian, were both arrested at an address in Dartford, Kent.
The Met's Flying Squad has also apologised after it emerged a security firm's call about an intruder alert at the premises shortly after midnight on Good Friday was deemed not to require a response.
In total 10 men have been arrested over the raid, including a 42-year-old man arrested at an address in Essex on suspicion of conspiracy to burgle on Thursday.
Another man, who was arrested on Tuesday, has since been released on bail pending further inquiries.