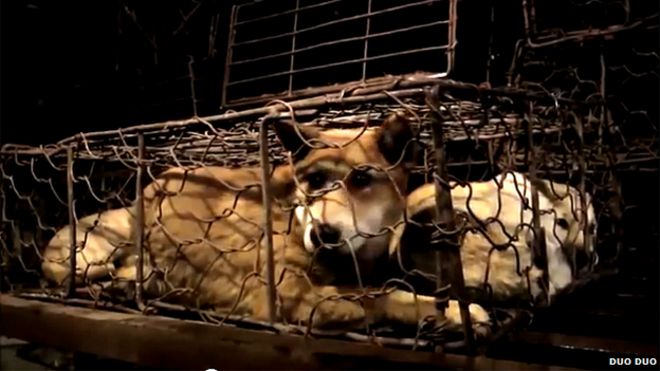 Outrage on social media over an annual dog-eating festival in China has been growing every year - and this year it's trended across the world. Will the anger eventually end the practice of eating dog meat in China?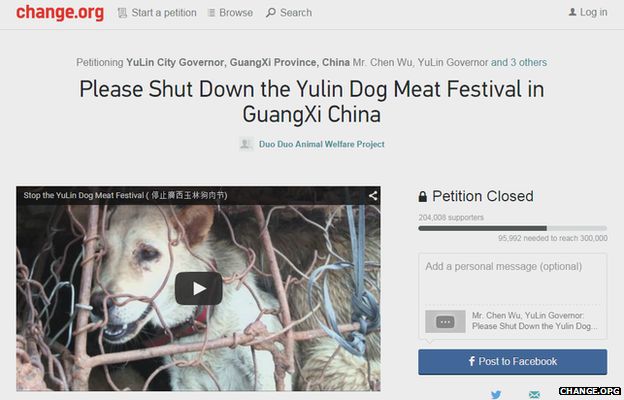 "I went to a slaughter house in Yulin a few days ago. The dogs and cats were wearing collars and of different sizes and breeds. They were very friendly," says Duo Duo founder Andrea Gung. "Dogs are man's best friend. To kill more than 10,000 of them in one day is wrong," she says. Activists have also raised health concerns - although the meat is traditionally seen as having health benefits, campaigners claim the dogs transported into Yulin come from the black market and could be diseased. "The consumer thinks they're safe to eat but they're not," says Gung.
Duo Duo has intentionally targeted a Western audience with its social media campaign, rather than campaigning within China, as it says it doesn't want to interfere with the activities of local activists. "The main thing we have done is made people in Yulin realise that their tradition is something from the past, that is perceived negatively from the outside world," says Gung.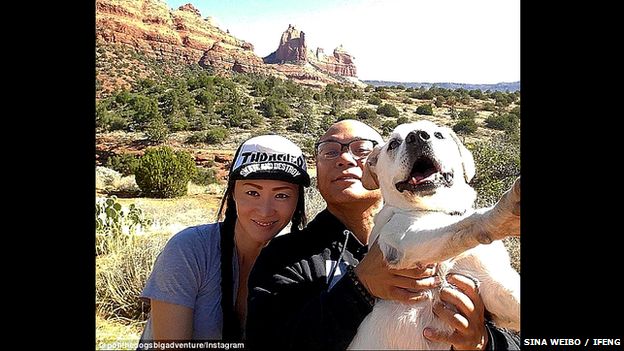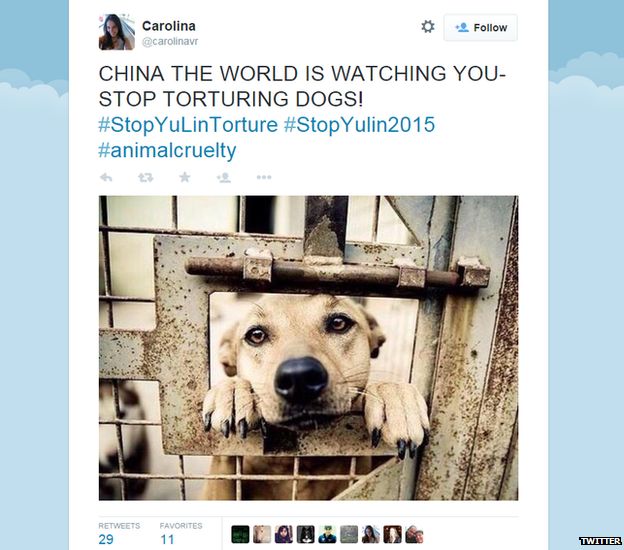 But with increasing numbers of middle-class Chinese owning pets, criticism of the practice within China is growing fast. "The perception of dog-meat eating has changed because of social media," says Geall. "Over the past five years there has been a growth in the number of domestic animal welfare groups using Chinese social media to campaign against the consumption of dog meat."