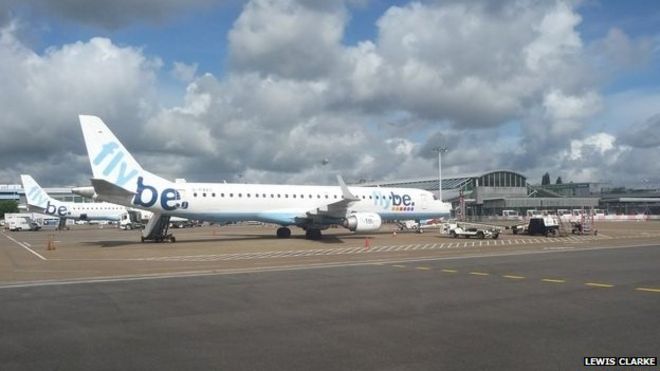 A plane operated by airline Flybe was forced to turn back after a bee became stuck in one of its instruments.
Passengers on flight BE384 from Southampton to Dublin faced a two-hour delay after the journey was abandoned shortly after take-off on Saturday.
Noel Rooney, who was on board, described the insect's appearance on one of the aptly-named firm's aircraft as "unbeelievable".
The company said engineers found the bee lodged in an outside instrument.
A "suspected technical issue" led the pilot to return to Southampton Airport, where the plane landed "without incident," a spokeswoman added.
Mr Rooney
tweeted
:"Well, that's not happened to me before. A bumble bee got stuck in the wind instrument thingie on #flyBe. Yep, that FlyBEE."
He tweeted again upon his return journey, and joked: "About to go to airport to board @flybe to Southampton. I've brought a bee in a jar as what would the odds be of two bees in a plane."
The spokeswoman said: "Flybe engineers discovered that a bee that had become lodged in an item of instrumentation on the outside of the aircraft."
The firm has apologised for any inconvenience.