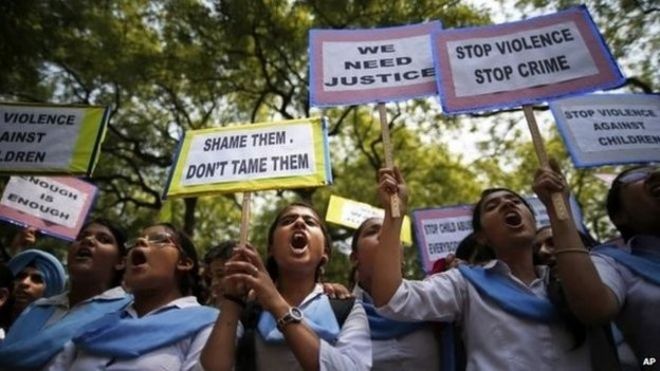 A tribal woman in central India has been brutally gang-raped allegedly by six men who suspected her of practising witchcraft, police say.
The 35-year-old woman has been admitted to hospital and is receiving treatment for her injuries.
All the six accused have been arrested, police said.
Indian media reports are comparing the crime with the infamous Delhi gang rape of December 2012 where a 23-year-old student was gang-raped on a bus.
The woman later died from her injuries and the brutality of that crime had caused global outrage and forced India to introduce
tough new laws
to deal with cases of crimes against women.
The latest incident took place in Kemrara village in Madhya Pradesh state's Shivpuri district on Sunday.
The accused are also all tribals from the same village, police told BBC Hindi.
Some villagers suspected the woman of practising witchcraft because of which some children had fallen sick and some had even died, they said.
While the six men raped and tortured her, no-one in the village came to her help.
"The woman named six men and we have arrested them. A medical test done on her has found injury marks on her private parts. We are investigating, we are also questioning the villagers," Shivpuri police chief Yusuf Qureshi told BBC Hindi.