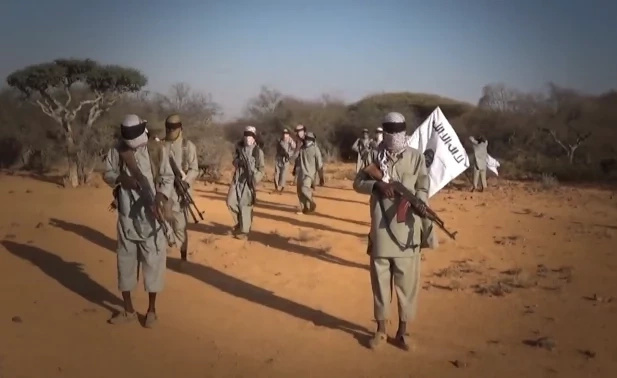 – Kenya police on Tuesday, May 24 arrested two suspects linked to terror group the Islamic State (ISIS) planning attacks in Nairobi and Mombasa
– The suspects Kiguzo Mwangolo Mgutu and Abubakar Jillo Mohamed were radicalized at Kangemi mosque, police said the two were recruited by arrested ISIS planner Mohamed Abdi Ali
– Police recovered materials used to make explosives at the house of Mwangolo in Kangemi
Kenya police have confirmed they have arrested two suspects linked to the Islamic State (ISIS) on Tuesday, May 24.
Police said they arrested Kiguzo Mwangolo Mgutu and Abubakar Jillo Mohamed who are said to have been radicalized at Kangemi mosque.
The two suspects according to police were trained by arrested ISIS planner Mohamed Abdi Ali and had been planning revenge attacks in Mombasa and Nairobi.
Police Spokesman George Kinoti in a statement said after interrogating Ali he led them to the two suspects.
Kinoti said the two suspects are the authors a document that has been circulating online purporting the formation of a terror group by the name Jahba East Africa that declared allegiance to ISIS leader Abu Bakr al-Baghdadi.
Police recovered from the house Mwangolo materials used to make explosives including nails, ball bearings, batteries, electrical wire, fertilizer, cell phones and other suspected explosive substances which have been taken for forensic analysis.
"Following Mohamed Abdi Ali's arrest, members of his network have been planning retaliatory attacks using home made explosives,

"The arrest of the two has foiled terror attacks with explosives and other weapons that were planned for Nairobi and Mombasa," Kinoti said in the statement.
Police said the two had planned to escape to Syria and Libya after carrying out attacks on Kenyans using public transport.
Police urged Kenyans using public transportation and vehicle operators to remain vigil to prevent such attacks from happening.
ISIS which broke away from al-Qaida and has carried out bloody attacks in the Middle East, Europe and North Africa early this year made inroads to East Africa.
Abdul Qadir Mumin, a British citizen is believed to be the head of ISIS in East Africa.
Mumin and his group are said to be based in remote Galgala mountains in north eastern Somalia.