Lower political temperatures, Wabukala tells leaders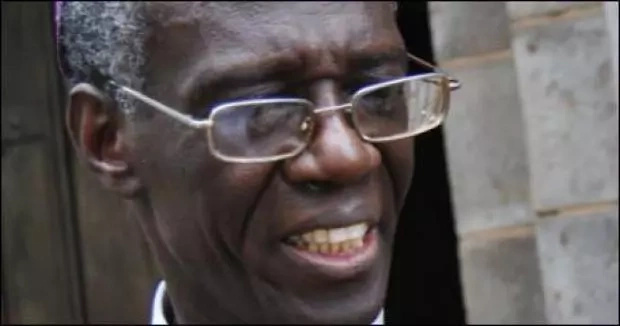 – Wabukala delivers a sermon to the nation at the end of the Easter holiday asking the political leaders to tone down the rhetoric and avoid political violence
– He also asked the electoral agency to work at building its reputation as a free and independent body that can deliver fair election results to all
The Anglican church on Monday March 28, 2016 urged the Independent Electoral and Boundaries Commission (IEBC) to work at gaining the confidence of Kenyans before the 2017 general election.
Delivering an Easter Monday sermon in Nairobi, Archbishop Eliud Wabukala told IEBC to cultivate its reputation so that the elections it will oversee will be not be faulted.
"We ask you (IEBC) to restore your credibility if you are to be believed and trusted to conduct the next General Election. We need Kenyans to have confidence in you for the election results to be taken," he said, as quoted by The Standard.
The clergy also spoke to the political leaders, and asked them to tone down the political rhetoric.
"We are praying for our leaders so that they can understand that this country needs stability. Everyone is saying 2017 will be bad. Why don't we address the issues now rather than wait for it to get bad?" Wabukala asked.
The poll by Infotrack says that Uhuru will beat opposition leader Raila Odinga by almost double the votes.
The prediction indicates that he will get 44.5% of the total votes cast, while Raila will get 27.8%.
He will however, not get more than 50% plus one required by the Constitution to hold presidential office, meaning that their will be a re-run.