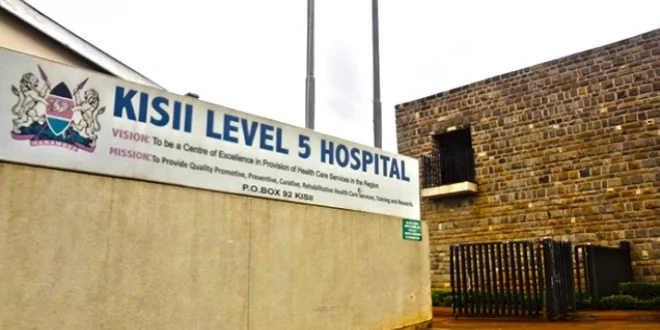 – A community policing champion in Nyanchwa area of Kisii was severely injured by guards of Kisii Sports Club when he confronted them after they allegedly shot at some children with arrows for passing near the club
– A tussle has been brewing between the sports club and locals over a path near the club that locals use to and from town, against the club's wish
A man is admitted in critical condition at Kisii Level Five Hospital when guards of Kisii Sports Club shot him with arrows six times on Saturday morning March 26 in an apparent row over a path between villagers and the club.
According to The Standard, William Mokua who is a vocal member of community policing in Nyanchwa area is said to have confronted the guards after they reportedly used arrows to shoot at some children who were passing near the club's golf course the previous day.
An eyewitness identified as Richard Omwamba in the report said that Mokua was not armed and was only seeking to resolve the standoff between the club and residents, but the guards attacked him.
"I raised my hand and shouted as I ran towards them but things were moving fast and dangerous. I was hit with an arrow on my shoulder and leg," the witness was quoted.
He added that Mokua decided to take refuge after he was shot three times with arrows, but the watchmen followed him about 50 metres away and shot him three more times in the back.
The man was rushed to hospital by well wishers, as residents protested against what they said is militia-like approach by business owners to solving issues in the area.
Tension has been rising between the sports club and locals over a path near the club that residents use en route to town, against the club's wish.
Police accompanied by area MCA Wilfred Yoge intervened and calmed the villagers, promising to resolve the stalemate.
County Commander Agnes Mudambi said the guards, together with the club's manager are being questioned at Kisii Central police station, after which those found guilty at the end of investigations will be charged.