State paying 'ghost' police officers, the dead and retired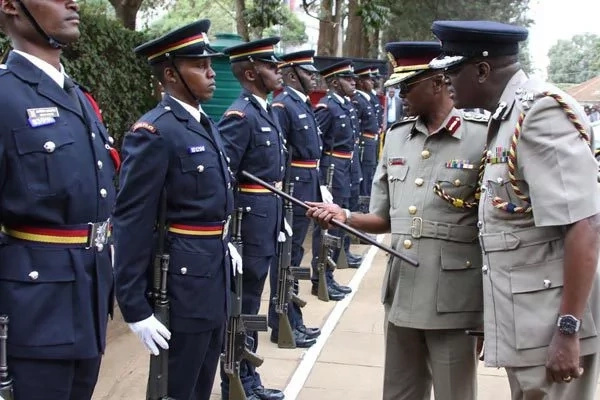 – A countrywide headcount of police officers has started to determine the actual numbers of the officers after it emerged that phantom workers drew salaries and allowances from the force
A scandal of ghost officers has emerged at the Kenya Police Service.
According to the National Police Service Commission (NPSC), there are thousands of ghost police officers across the country drawing salaries and other allowances.
Also some who retired, and others who died are still active on the force's payroll.
Following this, NPSC has embarked on a countrywide headcount of police officers.
"We are taking inventory of our personnel to ensure the number we have is accurate. We do not want to lose sight of the people we have in our payroll. We do not want to continue paying those who have retired and those who have been discontinued on disciplinary grounds," NPSC chairman Johnstone Kavuludi is quoted by Fred Mukinda of Daily Nation.
One of the schools of thought advanced in a story published by Mukinda on Monday March 28, 2016 is that some senior police officers secretly inserted names of their dependants and friends into the payroll.
There is also the argument that police recruit drop outs are sometimes used by officers to continue drawing the perks.
Effectively, the presence of phantom police officers in the country's force is dangerous because it gives the wrong impression on the number of police officers actually in service, which in turn endangers the security of citizens.
This is because it creates the idea that the number of police officers serving the citizens is enough, which is not the case.
The country has an estimated 88,000 police officers.
This gives a ratio of 1 police officer serving 550 citizens but the UN dictates that there should be a police officer for every 400 citizens for effective policing in a country.