Storm Katie: Winds see flights cancelled and property damaged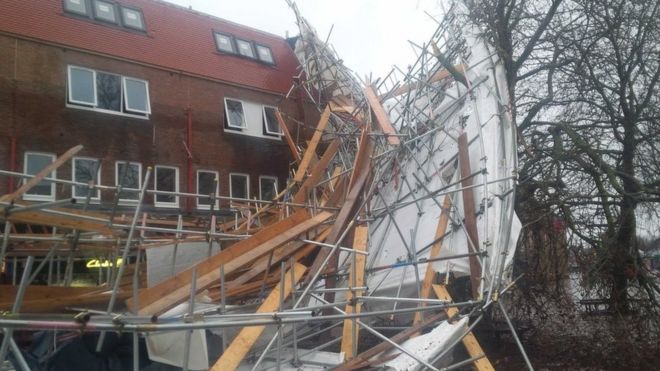 Storm Katie has seen gusts of up to 105mph battering England and Wales, with several flights diverted from airports and major bridges shut.
The Met Office issued an amber warning for winds for London and south-east England, with a yellow alert for the east and south west, and south Wales.
At least 5,000 homes are without power and 23 flood warnings are in place.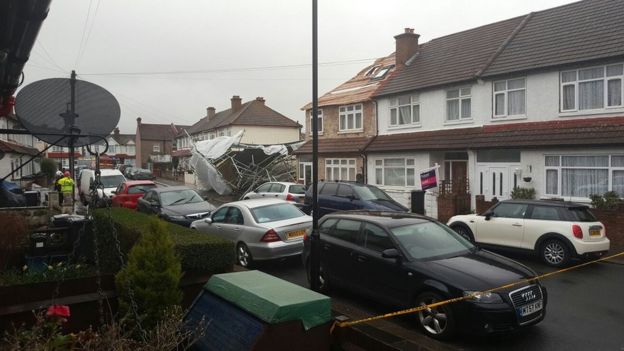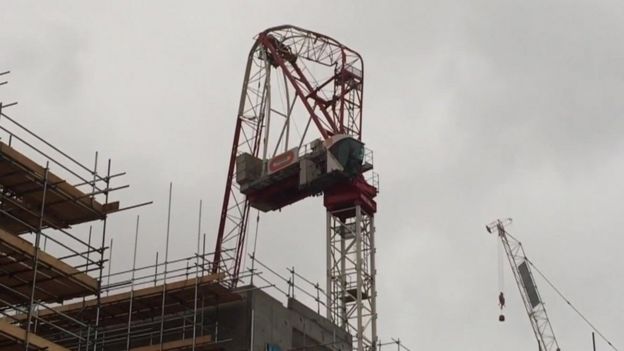 The planes diverted from Gatwick had all been due to land after midnight, but were sent to airports including Birmingham, Liverpool, Manchester, Stansted and East Midlands.
A spokeswoman said 26 flights had been cancelled and 23 diverted. Heathrow cancelled 61 flights and diverted another 20.
Some of the flights had made attempts to land at Gatwick.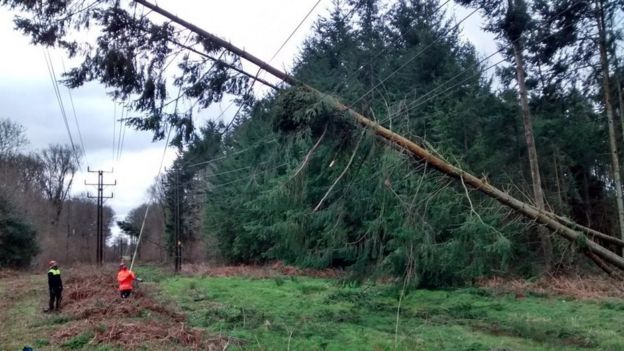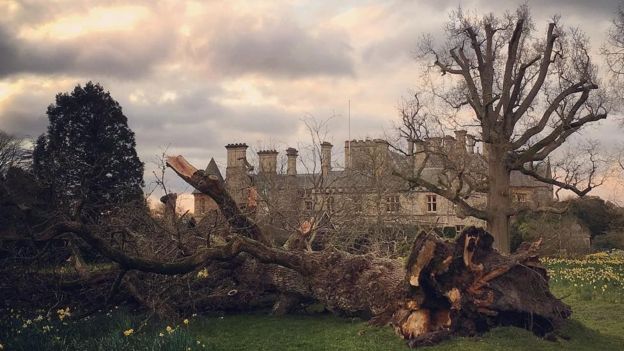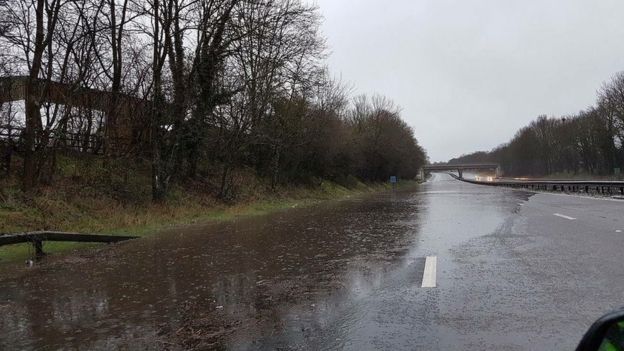 High winds from the storm left power lines damaged and thousands of properties with no electricity. Those disrupted include:
homes across Sussex, Surrey and Kent, where UK Power Networks says it is dealing with a high number of faults
some 3,800 properties across the south, where about 900 Southern Electric engineers have been "working through the night", according to a spokesman.
more than 1,000 homes disconnected across the south west of England
The Met Office's amber warning for the south east of England said the risk of disruption was highest from Hampshire and the Isle of Wight eastwards to Sussex, Surrey and Kent.
Winds and heavy rain started on Sunday night, with many people finding storm damage to trees, properties and building sites after they woke on Monday.
A crane collapsed at a construction site in Greenwich, south east London, while in Croydon one man found scaffolding from a house extension blown on to nearby cars.
London Fire Brigade says it has dealt with more than 110 incidents caused by the high winds. In Sussex, police say they received about 600 weather-related calls between midnight and 09:30 BST.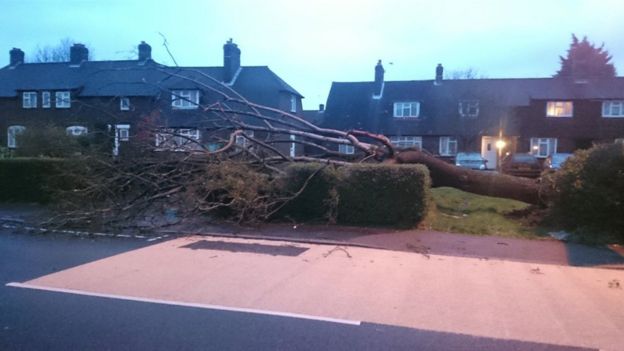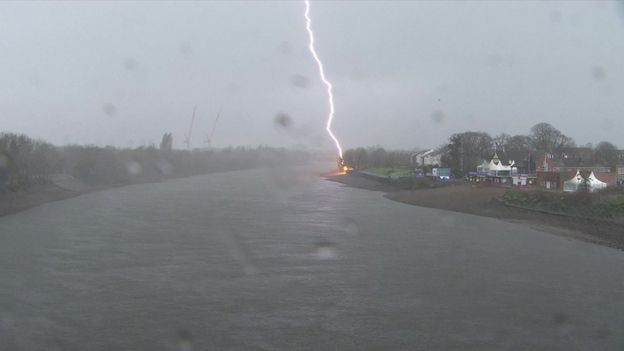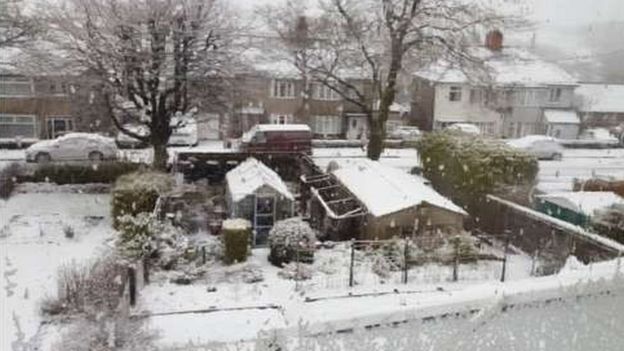 Highways England said the QE2 Bridge, the southbound crossing over the River Thames at Dartford, had been closed overnight because of the winds, with vehicles being diverted through the tunnel that usually serves northbound traffic.
The M48 Severn Crossing, which connects England and Wales, was closed earlier but has now re-opened, as has the A38 Tamar Bridge in Cornwall.
Cross-Channel and Isle of Wight ferry services are subject to delays and temporary sailing restrictions were put in place at the Port of Dover.
Highways England warned road users across the South West, South East and Eastern regions to check the weather forecast and road conditions before travelling on Monday - particularly if using "vulnerable vehicles" such as motorbikes, caravans and high-sided vehicles.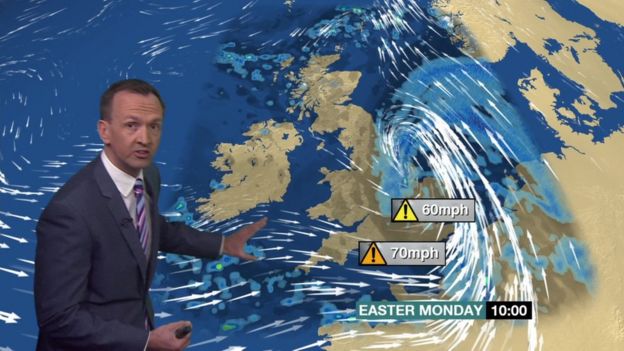 ---