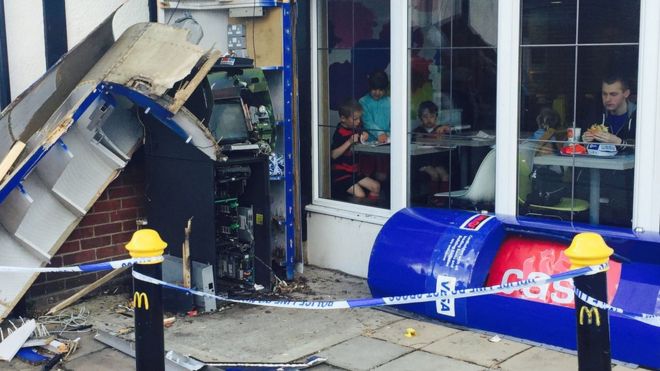 A cash machine was reportedly "blown up" in a morning raid in Oxford.
Police said an unknown amount of money was stolen from the machine next to the McDonalds burger restaurant near the Headington roundabout.
According to employees a white car was seen fleeing the scene. No-one has been arrested.
A witness told the BBC debris was found 15ft (4.5m) away from the cash machine, which was broken into at about 05:00 BST on Saturday.
Police cordoned off the area until about midday.