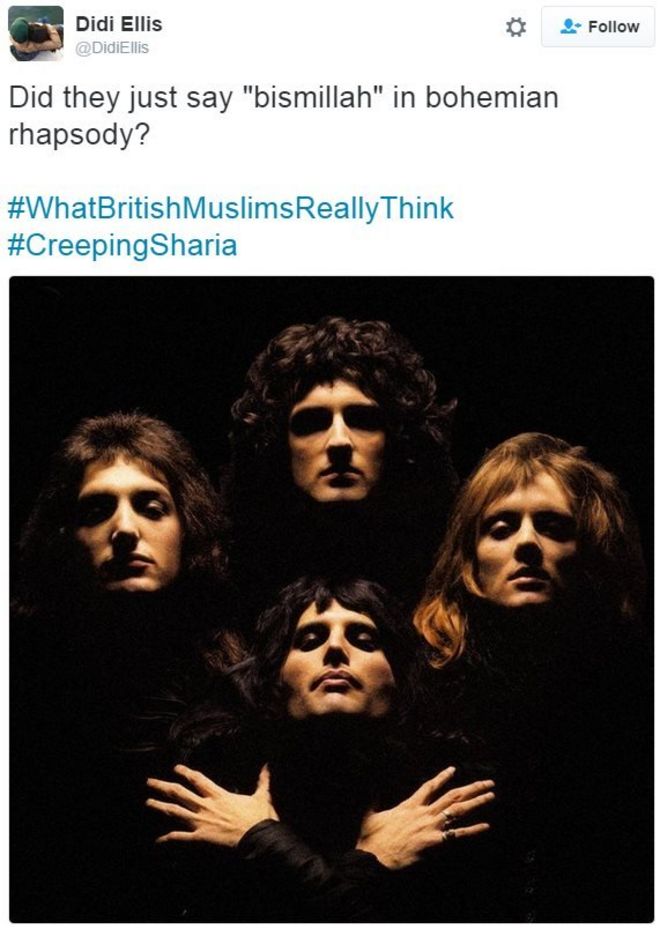 What do British Muslims really think? It's a question that news organisations have repeatedly tried to answer since the terror attacks of 9/11 and 7/7, and one that suggests that maybe the person asking isn't a British Muslim.
Some Muslims have expressed their weariness at these regular enquiries about their opinions, which they believe may be motivated by a desire to demonise them in the eyes of the non-Muslim population or to portray Muslims as a community with a single homogeneous opinion. But others believe these surveys are an important way of raising difficult and important questions about divides within society.
This whole debate has been re-opened by a new poll, but this time some Muslims have chosen to use humour to respond to findings which they feel are not representative of their attitudes.
Commenting on the results, Trevor Philips, former head of the Equality & Human Rights Commission, told the newspaper: "I thought Europe's Muslims would gradually blend into Britain's diverse landscape. I should have known better."
But in an apparent attempt to prove him and the poll findings wrong, some British Muslims are taking to Twitter to highlight what they have in common with their countrymen - a sense of the ridiculous, and an appreciation of the banal aspects of everyday life. A Conservative politician, Baroness Warsi, the former Minister of State for Faith and Communities, kicked it off.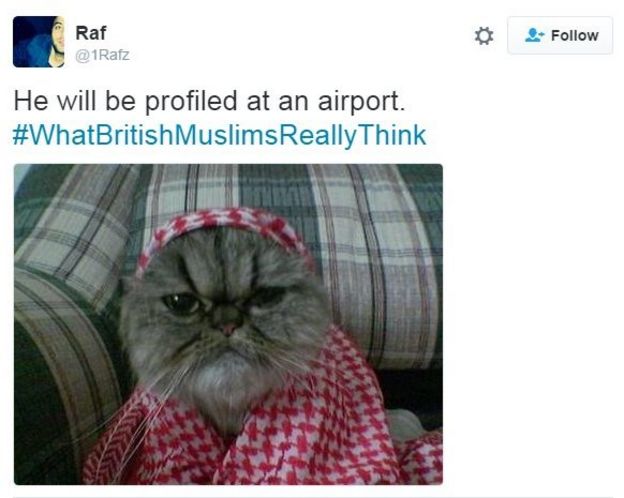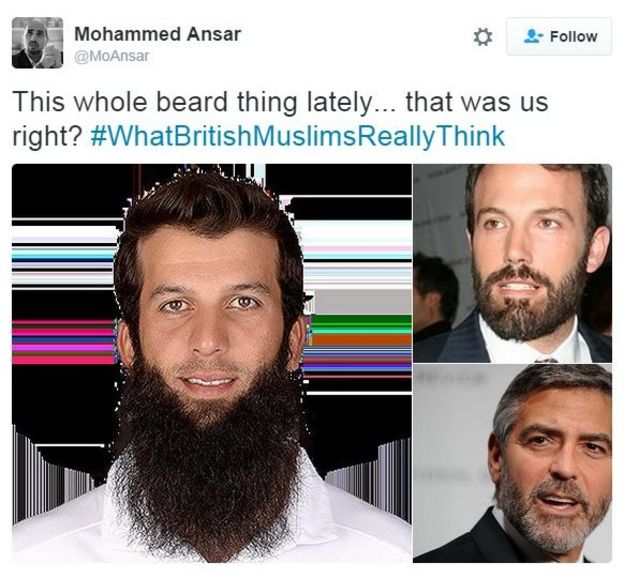 ---
Follow BBC Trending on Facebook
---
Lord Phillips, who will present the documentary on Wednesday, wrote in the Sunday Times that the poll illustrated truths that some would find uncomfortable. "Liberal opinion in Britain has, for more than two decades, maintained that most Muslims are just like everyone else... we now know that just isn't how it is," he wrote. His comments were seized on by, among others, the disgraced former leader of the far-right English Defence League.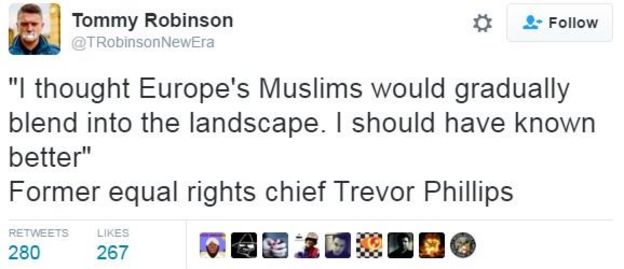 This was the response from the Chair of the Muslim Women's Network UK.