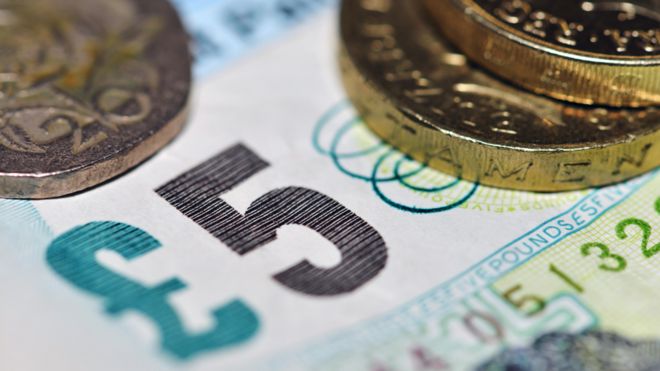 The National Living Wage has raised the minimum wage from £6.70 to £7.20 an hour for workers over 25 and will see a pay bump for nearly two million people. But what kind of lifestyle can you enjoy on that salary?
Rent, council tax, energy bills, food shopping, travel fares. These are just some of the essential costs we pay for living and working in Britain.
Employees worked an average
39.1
hours a week in 2015, according to the
Office for National Statistics.
Thus a worker on the new National Living Wage would earn £
14,602
a year if doing a 39-hour week, although many work much shorter or much longer hours.
This figure shrinks to £13,097 a year after National Insurance and income tax are taken off. This means a person would have £1,091 a month or £252 a week to juggle with.
If you were a single adult without children, you wouldn't typically have access to social housing, according to the Centre for Research in Social Policy at Loughborough University. So rent is the biggest drain on your resources and where you live makes a huge difference.
According to estate agent Countrywide, last month the average rent for a one-bed flat in the East Midlands was £449, while a two-bed was £544. However, in greater London it was £920 for a one-bed and £1,166 for a two-bed.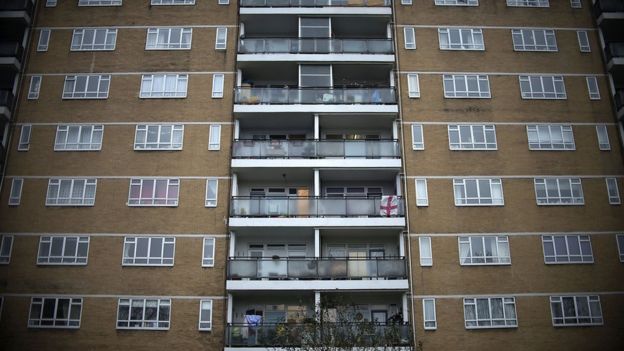 "As a general rule of thumb, it's thought that a third of [take home] salary spent on rent is affordable," says Johnny Morris from Countrywide. "So in this instance that would give you £364. While that could rent you a room in a nice two-bed property in many areas in the UK, it wouldn't stretch to the capital. You would have to increase the percentage of salary you spent on rent and go for a large shared house somewhere in outer London."
The South East and South West of England are the most expensive regions to rent outside London, while the East Midlands and North East are the cheapest.
Average rent for February 2016
| Location | One-bed property | Two-bed property (per person) | Three-bed property (per person) |
| --- | --- | --- | --- |
| East Midlands | £449 | £272 | £206 |
| North East | £485 | £278 | £202 |
| Scotland | £490 | £308 | £246 |
| North West | £515 | £289 | £215 |
| Yorkshire and the Humber | £523 | £316 | £211 |
| South West | £542 | £345 | £275 |
| Wales | £562 | £326 | £222 |
| West Midlands | £568 | £321 | £232 |
| South East | £658 | £429 | £347 |
| East of England | £672 | £407 | £311 |
| Greater London | £920 | £583 | £473 |
Compiled by Countrywide for BBC News
So once rent is paid for, there are essential living costs from council tax, to energy bills and food, as well as travel by public transport. A good guide for this comes from an annual study from the
Joseph Rowntree Foundation
. It looks at the minimum amount of money needed for an acceptable standard of living and is drawn from detailed budget discussions with members of the public.
The 2015 study found that a single adult would need £632.80 a month to cover essentials. This includes £72.28 on fuel bills, £187.98 on food and £115.60 on travel. This would also cover £78.09 for household goods and services such as detergent or getting an appliance fixed and £59.24 for personal goods and services, such as toiletries or a trip to the dentist.
Assuming rent was £364, that would leave £94.20 a month for everything else, including clothing, any socialising, leisure activities, birthday and Christmas presents, holidays, pension contributions and general savings.
Amy, 32, from Huddersfield, who did not wish to give her surname, knows just how difficult it is to keep to a strict budget. She has struggled on a minimum wage of £6.70 an hour as a retail assistant. She lives on her own in a council flat, which she couldn't afford without housing benefit. It would be far too expensive to run a car, she says, and so she relies on local buses.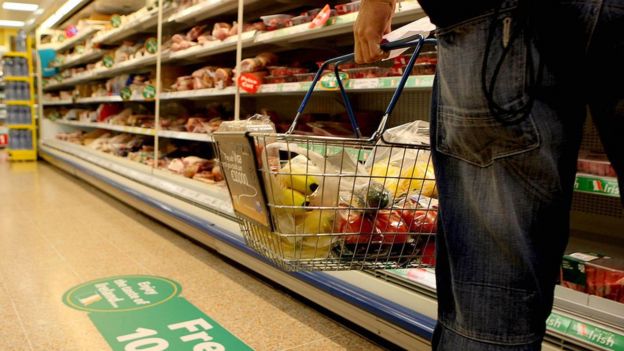 "I don't have home internet and I only have freeview TV and I have to be very careful with supermarket shops. I occasionally have to turn down socialising with friends, especially if it involves more expensive pubs or restaurants."
Amy spends £20 a month on a pay as you go phone, which she swapped to from a contract to save money. Her electricity bill is normally around £20 a month while gas can vary from £20 to £50 depending on how cold it gets.
"I normally don't have much left over for socialising - £50 a month if I'm lucky. I have generous friends who help me out with this," she says.
"At the moment I have a Netflix subscription [currently £5.99 a month, and typically watched on her phone using wi-fi at university or the pub, or using her mobile data package at home], but that's my only real indulgence. I can't remember the last time I had a holiday."
She thinks a wage increase to £7.20, "would probably get spent on gas and electric as I'm on prepay meters, or on food."
Minimum income required for acceptable standard of living, excl rent (Joseph Rowntree Foundation study)
| Item | Cost per month for a single adult |
| --- | --- |
| Social/cultural participation | £196 |
| Food | £187.98 |
| Travel costs | £115.61 |
| Energy bills (electricity/gas/water) | £96.50 |
| Household goods and services | £78.09 |
| Council Tax | £64 |
| Personal goods and services | £59.24 |
| Clothing | £31.42 |
| Alcohol | £21.15 |
| Total | £849.99 |
Families on the minimum wage must also contend with a raft of other costs from nappies to nursery fees, which are partially offset by child benefits and tax credits.
Tracey's latest money worry is how she will afford her son's new uniform. She lives in Blackpool and works part time in a shoe shop while her husband works full time at a factory. They are both on the current minimum wage of £6.70.
"I always have to think carefully about money. I can't just buy what I want in the shops and plan all our meals. If I want to take my son out for the day to the soft play or the cinema I have to plan it a few weeks in advance and save up."
The couple aren't eligible for housing benefits but they are just able to afford to rent their house because it is owned by another family member. If she had the money Tracey would love to get passports for the family and move to a place with a larger garden for her son to play in. The couple spend £100 a month on gas and electricity.
"Our son comes first and we go without. We had a birthday party for him, I was paying it off in £10 instalments for months. He is four now, but since he was born we have only been on one holiday to Cornwall and that was with my family's help."
The family got caught in a spiral of debt after Tracey went on maternity leave and they relied on payday loans. They are now putting aside money each month to pay it off through a scheme with the debt charity Step Change.
The National Living Wage of £7.20 is due to rise to £9 by 2020. However, it currently falls short of the
UK Living Wage
, an hourly rate based on the cost of living that businesses can choose to pay workers voluntarily. That is currently set at £8.25 outside of London and £9.40 inside London.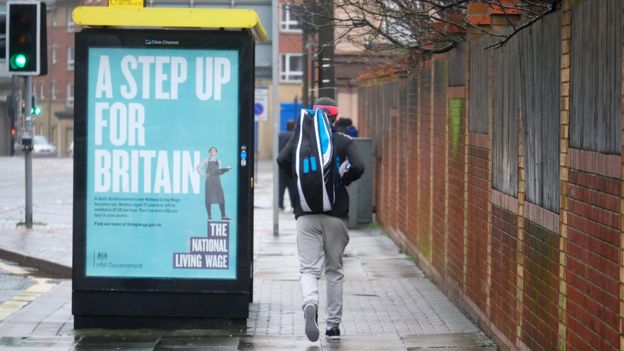 Prof Donald Hirsch from Loughborough University heads the Joseph Rowntree Foundation study which informs this voluntary rate. "I think the UK Living Wage has been influential in getting the government to realise the minimum wage of £6.70 simply wasn't enough," he says.
"It's a step in the right direction and there are ambitions to raise it further. However, while our UK Living Wage is based on actual costs of living, the government scheme is set at 55% of median earnings. So if there is an economic downturn it could fall."
And while the new £7.20 an hour wage will improve life for many people, some, like Tracey and her family, fear they could actually be worse off.
"My employers are taking me down from four days to three days a week as they can't afford to pay staff the new wage," Tracey says.
"Also my husband will be paying more tax and National Insurance on his salary and he has been told that the factory won't pay overtime any more. Now we're most worried about whether we can keep our jobs."
---
More from the Magazine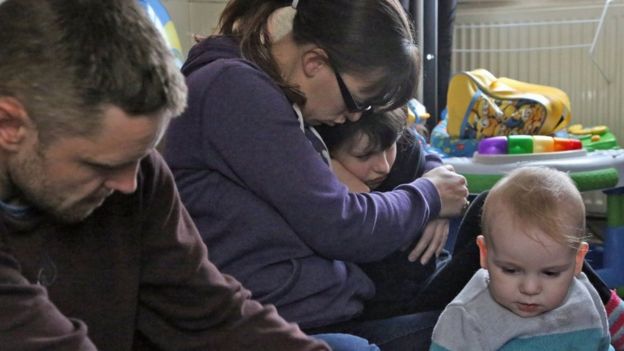 In the year 2000, Parliament agreed to end fuel poverty by 2016. But 16 years on, more than a million working families still cannot afford to heat their homes.