China airports 'speed up' security with women-only lanes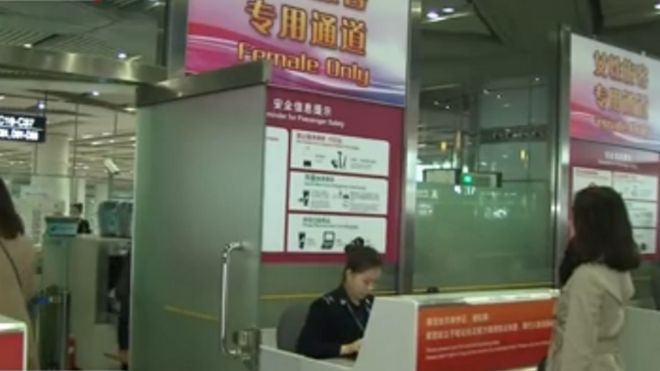 An airport in central China has become the latest to create women-only security lanes in an effort to improve the flow of passengers.
Wuhan Tianhe airport, a busy international hub in central Hubei province, has introduced the single-sex checks because it says women usually take longer going through security,
Chutian Metropolis Daily
reports. Gender-segregated lanes will shorten waiting times for male travellers, and give women more privacy if they're asked to remove shoes or layers of clothing, the airport says.
Airports in Beijing, Shenzhen and Kunming have all recently adopted similar measures,
Global Times notes
. Beijing's pink-themed, female-only security lanes opened in March, staffed solely by women. One security official
told People's Daily
at the time that female travellers often pack "lots of cosmetics" which mean their luggage has to be inspected. The official said that the new segregated lines had improved efficiency by 25%.
Female-only services have been making headlines in China recently. Last week a
women-only bus service
started running in Zhengzhou, aimed at protecting women from sexual harassment. That divided opinion, with some men complaining that it amounted to discrimination.