MP says police are after his life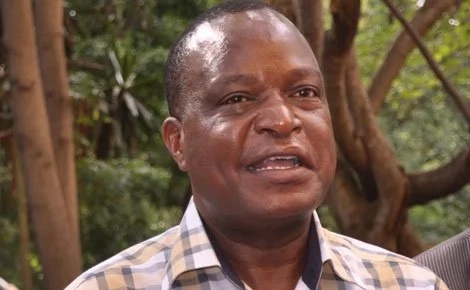 – Nyando Member of Parliament Fred Outa, claims his life is in danger after police surrounded his home on Saturday night, May 7
– The MP claims he will launch a formal complaint on Monday, May 9 at the Kisumu police station with his lawyer
Nyando Member of Parliament Fred Outa, has claimed that his life is in danger after a group of police officers surrounded his rural home on Saturday night, May 7.
Outa, said he was in Kisumu town and got several calls from his constituents after they noticed the officers at a round 7pm near his homestead.
"Last night around 7.30 pm, I was still in Kisumu town when I got a call that a number of police officers were surrounding my home," the MP said.
Outa wondered what the police officers wanted from him.
"What worries me is that they did not call me or even come right inside the compound to inquire about my whereabouts. Why camp outside my house until midnight?" he said.
The Coalition of Democracy and Reforms (CORD) legislator, also called on the the Inspector General of police Joseph Boinnet to investigate the matter as he feared for his life.
"I want to ask the IG to help me understand what his officers were looking for at my rural home. I cannot take this matter lightly," he said
When contacted concerning the claims by the MP, Regionl Police Boss Willy Lugusa said he would get back on the claims by the legislator.
The Nyando MP, plans to make a formal complaint at the Kisumu police station on Monday, May 9 in the presence of his lawyer.