Sadiq Khan: Global figures and media react to London mayoral victory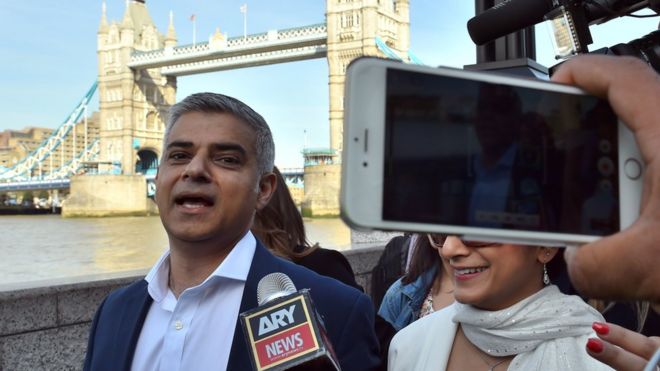 Labour's Sadiq Khan has been elected Mayor of London, becoming the city's first Muslim mayor.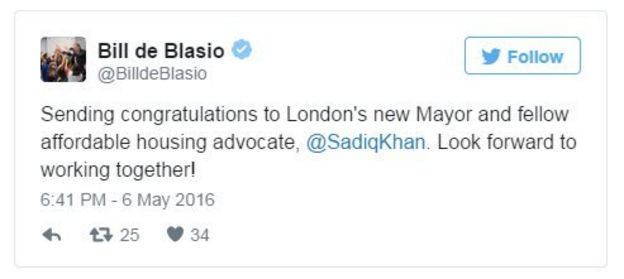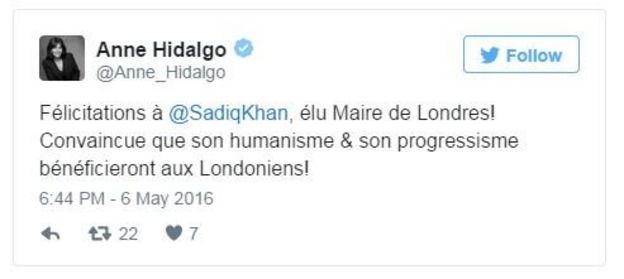 Congratulations also came from Ahok Basuki Purnama, the governor of Jakarta. He became Jakarta's first Christian governor in 50 years when he was elected in 2014.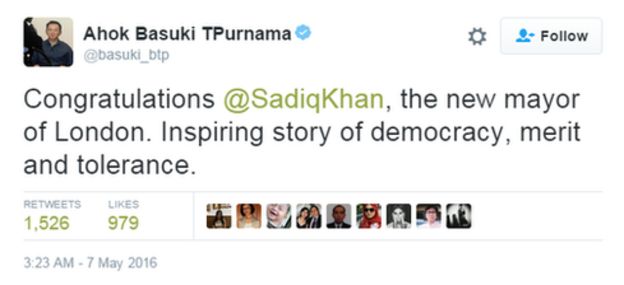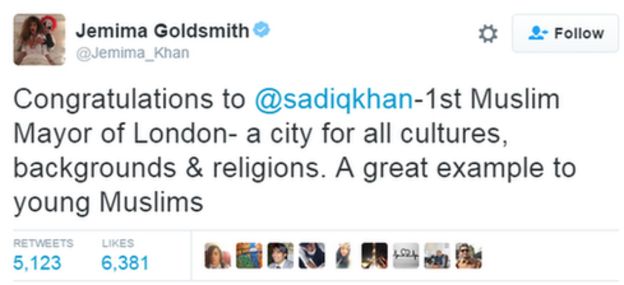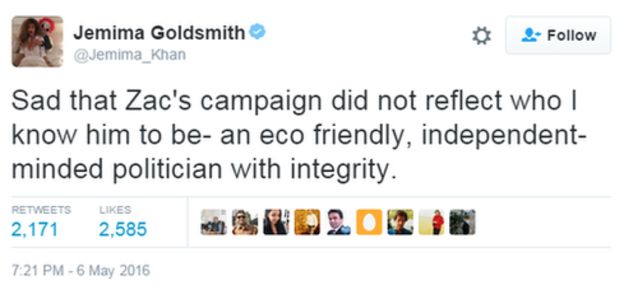 'Role model' for millions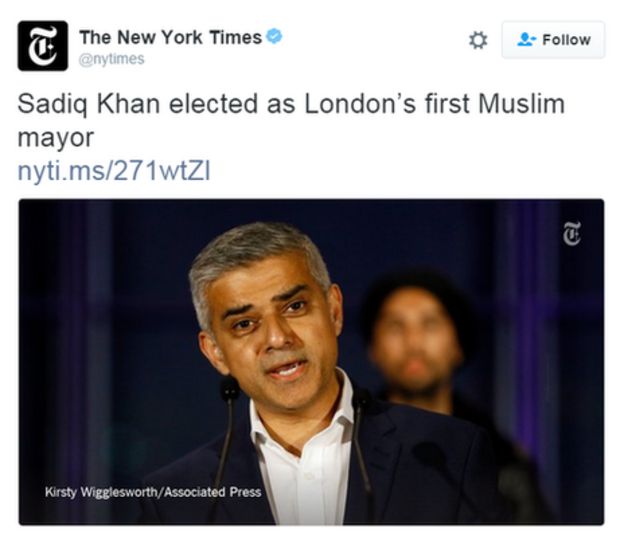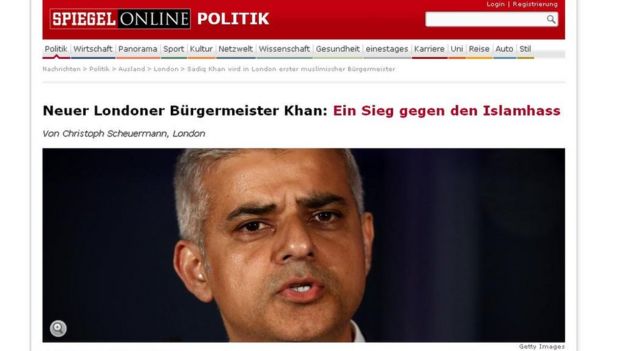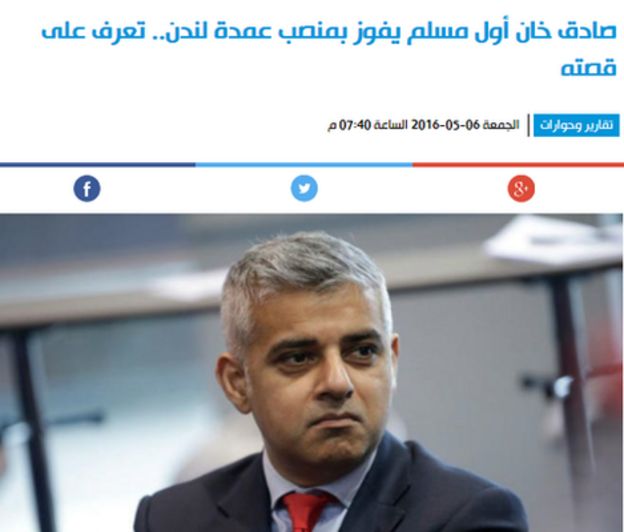 Pakistan's Dawn newspaper says that Khan should see himself as a role model for millions of Muslims living in Europe.
Bus drivers 'new elite'?
"Bus drivers are clearly the new Etonians" quipped writer and conservative activist Tim Montgomerie, referring to the elite public school attended by Prime Minister David Cameron and Mr Goldsmith.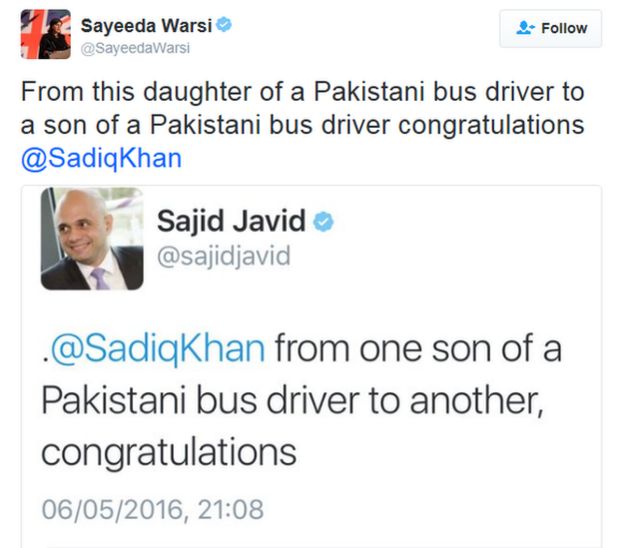 "In order to appeal nowadays, it is better to have a disadvantaged background, a personal history made of difficulties and social mobility," she told the paper. "It's the spirit of the time, and Goldsmith was not on the right side."