Iraq conflict: IS suicide bombers hit Taji gas plant


The Islamic State (IS) group has staged a suicide attack on a gas factory near Baghdad in which 14 people were killed and 20 wounded, Iraqi officials say.
The assault began when three car bombs exploded at the gate of the plant in Taji, north of the capital.
Six men wearing explosive belts rushed in and blew up gas tanks, before security forces won back the facility.
IS, which controls large parts of western and northern Iraq, has stepped up attacks in Baghdad recently.
It has claimed the latest incident, which began after dawn at the Taji facility, 20km (12 miles) north of Baghdad.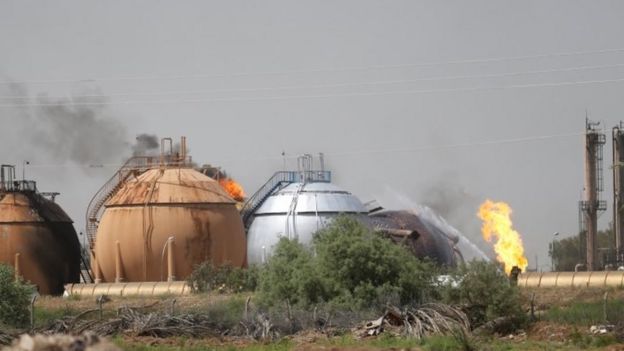 A fireball shot up into the air as the three gas tanks were blown up by the militants.
Those killed in the blasts are reported to include workers as well as members of the security forces.