Tanzania's President John Magufuli fires drunk minister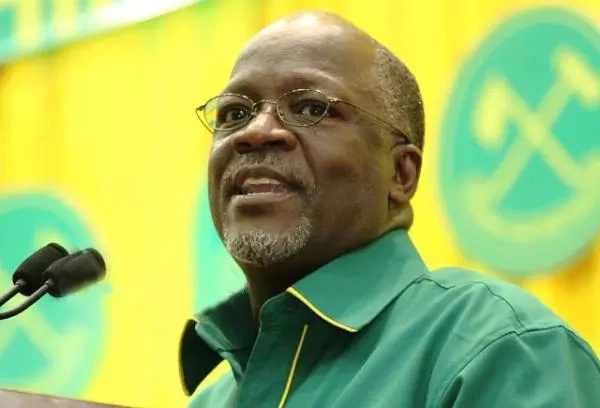 – Tanzanian President John Magufuli has sacked a minister for apparently going to work while drunk
– The minister for internal affairs, Charles Kitwanga, is said to have gone to parliament to answer queries about his ministry while drunk
– Maguguli has been keen on instilling discipline in the public sector in order to improve service delivery
Tanzanian President John Magufuli has kept his campaign to improve service delivery in the public service alive.
President John Magufuli, on Friday, May 20, fired one of his ministers who addressed parliament while drunk.
"President John Magufuli has revoked the appointment of Minister of Internal Affairs Charles Kitwanga… President took the step after Kitwanga went to parliament to answer queries about his ministry while drunk," reads a statement issued by Gerson Msigwa, the deputy director of communication at State House Dar es Salaam.
Kitwanga's sacking came at a time when opposition MPs were putting pressure on him to resign for allegedly being involved in a multi-billion shilling scandal.
The former minister was suspected to have played a key role in the irregular awarding of a $ 16.89 million contract to Lugumi Enterprises Limited Company for supply of finger print scanners to police stations in the country.
President John Magufuli's move is said to have surprised many as Kitwanga was seen as his close ally.
He ordered further order government agencies to stop holding conferences in hotels. Those who go to the conferences in public institutions were also to be served light lunch exceptional circumstances.
Tanzanians are said th be happy with the changes as they could feel their effects.
Image: The Citizen