Brussels raids: Paris attack suspect Abdeslam arrested


Paris attacks suspect Salah Abdeslam, on the run since November, has been wounded and arrested in a dramatic raid in Brussels.
Belgian prosecutors said another man arrested, Monir Ahmed Al Hadj, was on a wanted list.
Three members of a family accused of harbouring Abdeslam have also been detained.
French President Francois Hollande said he expected Abdeslam to be extradited to France "as rapidly as possible".
The raid in the district of Molenbeek came after Abdeslam's fingerprints were found in a flat in another Brussels district, which was raided on Tuesday.
Prosecutors said the second wanted man arrested in Molenbeek, Monir Ahmed Al Hadj, was believed to have travelled last October with Abdeslam to Germany, where his fingerprints were taken during an identity check.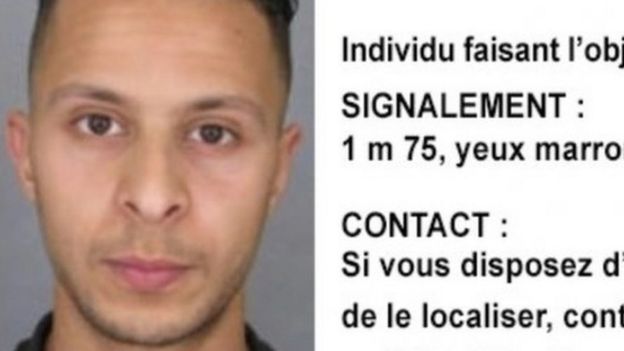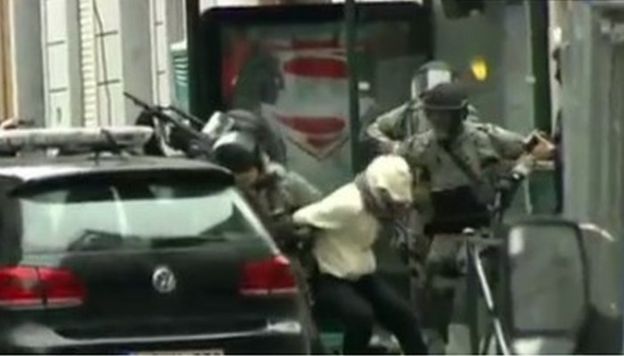 The French president said Abdeslam's arrest was an "important moment" but added that it was not the "final conclusion".
"We must catch all those who allowed, organised or facilitated these attacks and we realise that they are a lot more numerous than we thought earlier and had identified," he said.
Belgian Prime Minister Charles Michel said the raid had come after "intense" detective work and said it was a "very important result in the battle for democracy".
Possible accomplices
The raid in Molenbeek followed the discovery of Abdeslam's fingerprints in a flat in the southern Forest suburb of Brussels that was raided on Tuesday, although prosecutors said the prints could not be dated.
One man - identified as Algerian national Mohamed Belkaid and linked to the Paris attacks - was shot dead in Tuesday's raid.
Officials said at the time they believed as many as two other suspects may have escaped.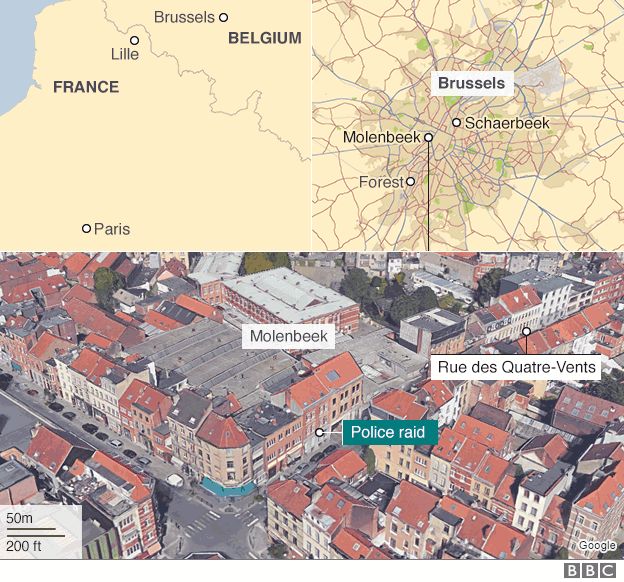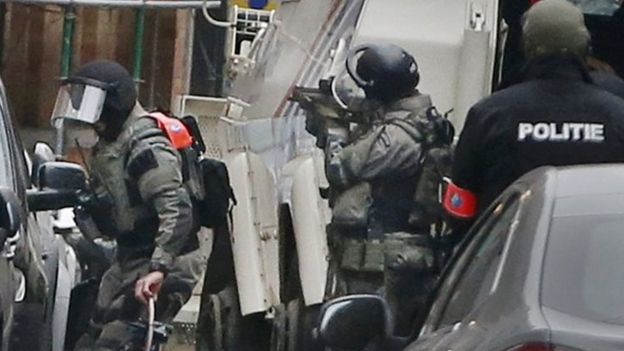 The man killed on Tuesday, Belkaid, is believed to have used a false ID in the name of Samir Bouzid, while crossing the border between Austria and Hungary with Abdeslam and another man last September, the Belgian prosecutor's office said.
Abdeslam, a 26-year-old French national born in Brussels, had lived in Molenbeek before the Paris attacks.
He is believed to have returned to Belgium immediately after the attacks, in which his brother Brahim blew himself up.
Police found traces of explosives, three handmade belts and a fingerprint of the suspect.
Manhunt
Abdeslam has been the subject of a massive manhunt since the attacks, claimed by militants from the so-called Islamic State (IS) group.
Most of the suspects either died during the attacks or were killed in subsequent police raids.
Parts of Brussels were sealed off for days after the Paris massacre amid fears of a major incident.
A number of suspected attackers lived in the Belgian capital, and police have carried out a series of raids.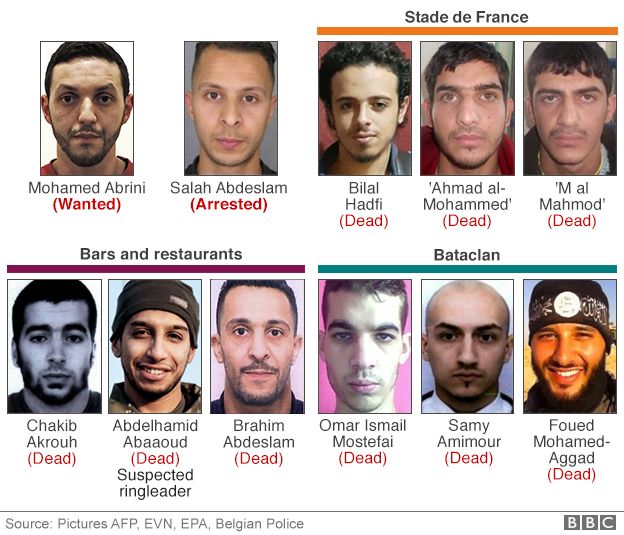 ---
Please include