Hampton stabbing: Four women attacked near car park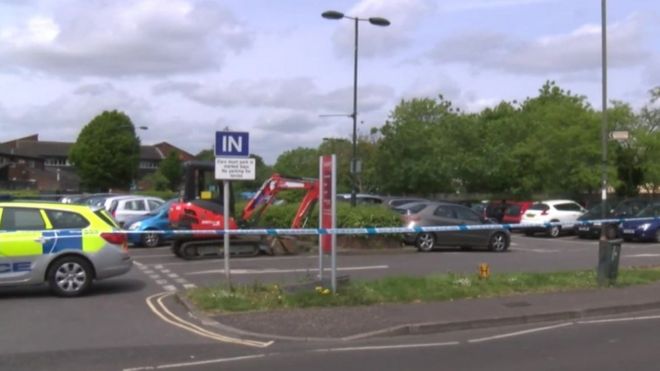 One woman is critically ill and three others have been injured after they were stabbed near a supermarket car park in west London.
Police were called at about 10:30 BST to The Avenue in Hampton, near a Sainsbury's branch.
Three women were found injured at the store's car park, while the fourth woman was found at a nearby property.
A man in his 60s has been arrested on suspicion of attempted murder.
'Targeting women'
London Ambulance Service (LAS) said the women were treated at the scene for stab wounds to the chest, legs and back.
One of the victims was taken to a major trauma centre by an air ambulance while three others were taken by road to a south London hospital as "priority".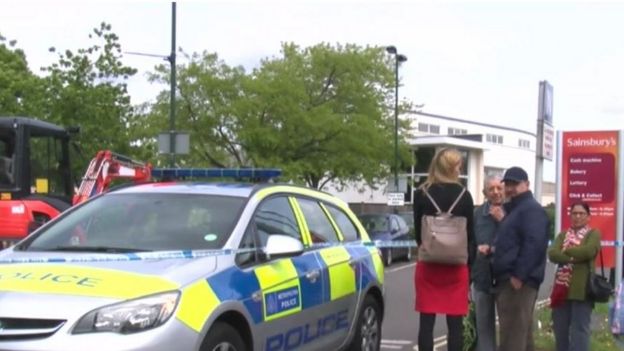 A woman working at the nearby Hampton Pub, who did not want to be named, said the attacker "appeared to be out of it" and was targeting women in the "completely unprovoked" attack.
"He only went for the women.
"The man ran through and started attacking them. It didn't seem like they knew him it was completely unprovoked.
"If it had been ten or 20 minutes earlier there would have been children there because it's right outside a primary school."
The witness said one of the injured women was a local resident and raised the alarm.
"The woman who was badly stabbed in the back made it up to the police station and raised the alarm," she said.