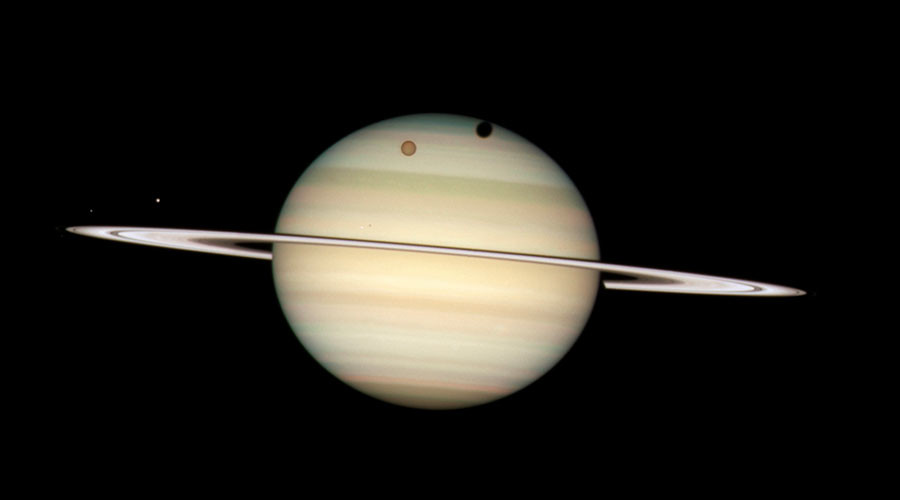 Astronomers are readying themselves for a cosmic feast Thursday night as Saturn aligns with the Earth and the Sun.
Saturn and its rings will be illuminated in sunlight when the planet reaches full tilt in direct opposition to Earth. Stargazers will also be able to compare cloud bands on both Saturn and the giant planet Jupiter, with the best time to catch both planets tipped to be a few hours after sunset, just as Saturn rises and before Jupiter sets.
Astronomers can expect to see fainter cloud bands around Saturn which will be painted in shades of "
cream and butterscotch
"
according
to NASA. Jupiter, on the other hand, will be "
white, rust and ochre
."
Of the many moons on display, stargazers are mostly likely to spot Titan, which is 50 percent larger than our own moon and orbits Saturn every 16 Earth days. Our moon, in contrast, takes 27 days to orbit the Earth.