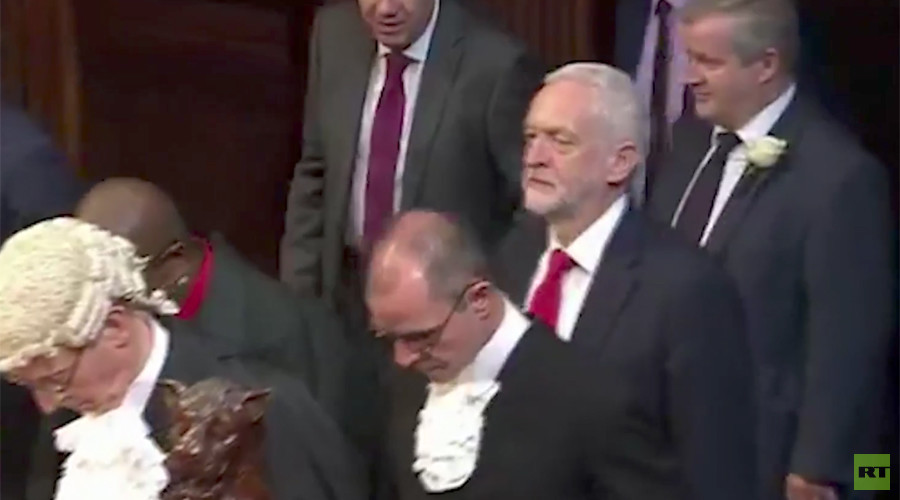 Labour leader Jeremy Corbyn broke with tradition by failing to bow to the Queen as he entered the House of Lords for the monarch's speech on Wednesday. Instead, he gave an unseen observer a cheeky wink.
Corbyn entered the Lord's Chamber with Prime Minister Theresa May ahead of the Queen's Speech, but was seen standing upright as those around him bowed to the monarch.
It is not clear whether Corbyn was deliberately avoiding the gesture.
Corbyn's aides have denied he failed to show respect for the Queen by not bowing, saying the protocol was that the Speaker and officials bowed on behalf of MPs.
Other politicians including senior Tories Boris Johnson and Damian Green could be seen arriving behind Corbyn, and also appeared not bow their heads.
Read more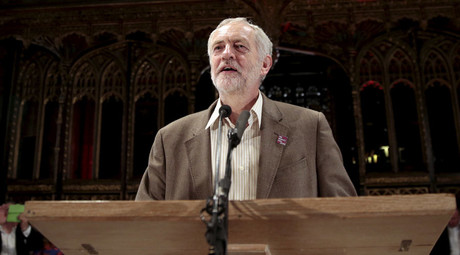 Footage of past State Openings also show former PM David Cameron making his way into the chamber without bowing.
The Labour MP, who is known for his staunchly republican beliefs, has previously refused to conform to such traditions but consistently denied he would abolish the monarchy if he was elected to lead the country.
After he was sworn in as a member of the Privy Council in 2015, he did not kneel before the Queen in the usual tradition – though he is believed to have kissed her hand.
Last month, the Labour leader rejected suggestions he would abolish the British monarchy, saying: "It's not on anybody's agenda, it's certainly not on my agenda."
Appearing on The Battle For Number 10 on Sky News and Channel 4, he added that he had recently had a "very nice" chat with the Queen.
"We got along absolutely fine… I don't think she should be brought into political discussion," Corbyn said.
"I believe in democracy and we live in a democracy. We have a titular head of state as the monarch, but without political power," he added.