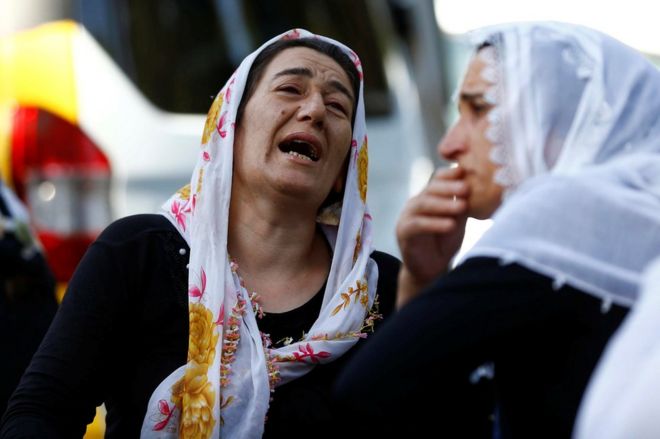 A suicide bombing which killed 51 people in the Turkish city of Gaziantep was carried out by a 12 to 14-year-old, President Recep Tayyip Erdogan said.
Mr Erdogan said the so-called Islamic State (IS) was behind the attack, which targeted a Kurdish wedding party. Gaziantep, near the Syrian border, is known to have several IS cells.
The bomb wounded 69 people, Mr Erdogan added, 17 of them seriously.
The bomber targeted the wedding guests as they danced in the street.
The BBC's Seref Isler, who is from Gaziantep, says the city of 1.5 million was already on edge because of events in Syria, where IS has been battling Syrian Kurdish forces.
---
Was IS behind this? Analysis by Mark Lowen, BBC News, Istanbul

IS is known to have operatives in Gaziantep.
The jihadists have recently lost ground in northern Syria, including a former stronghold, Manbij. Syrian rebel soldiers are preparing to advance further into the IS-held province of Jarablus.
If this bomb was the work of IS, there will be speculation it was a revenge attack, intended as a show of strength by a group on the defensive.
---
"Our country and our nation have again only one message to those who attack us - you will not succeed!" he said.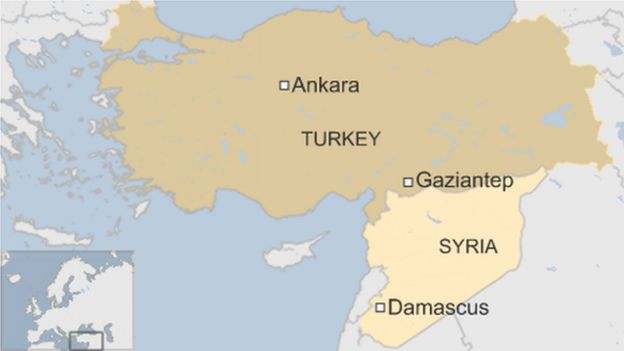 'Blood everywhere'
The bomb went off in a part of town popular with students and which has a large Kurdish community.
Local MP Mahmut Togrul told the Reuters news agency it had been a Kurdish wedding.
Mr Togrul's party, the pro-Kurdish Peoples' Democratic Party (HDP), said the wedding had been for one of its members.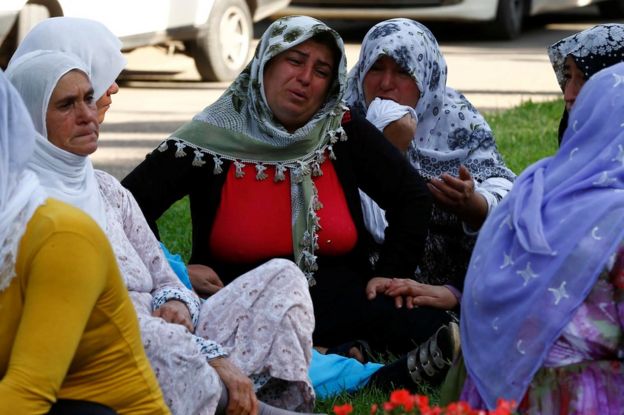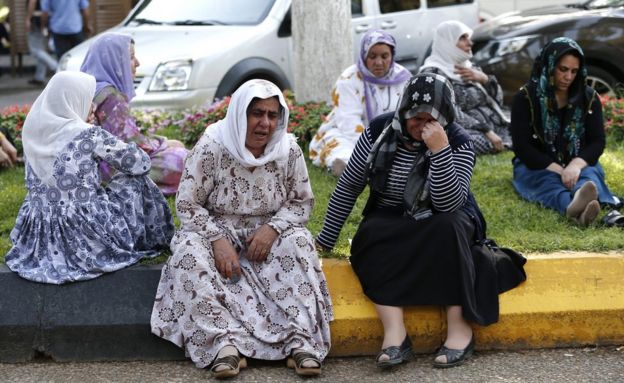 On Sunday morning, smashed garage doors and windows could be seen at the site of the blast, Reuters reports.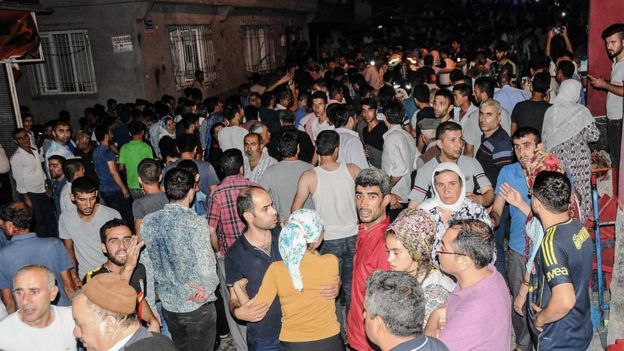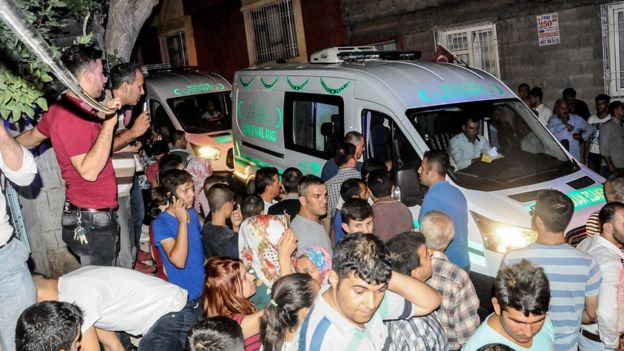 "The celebrations were coming to an end and there was a big explosion among people dancing," said Veli Can, 25.
"There was blood and body parts everywhere."
---
Deadliest recent attacks on civilians in Turkey