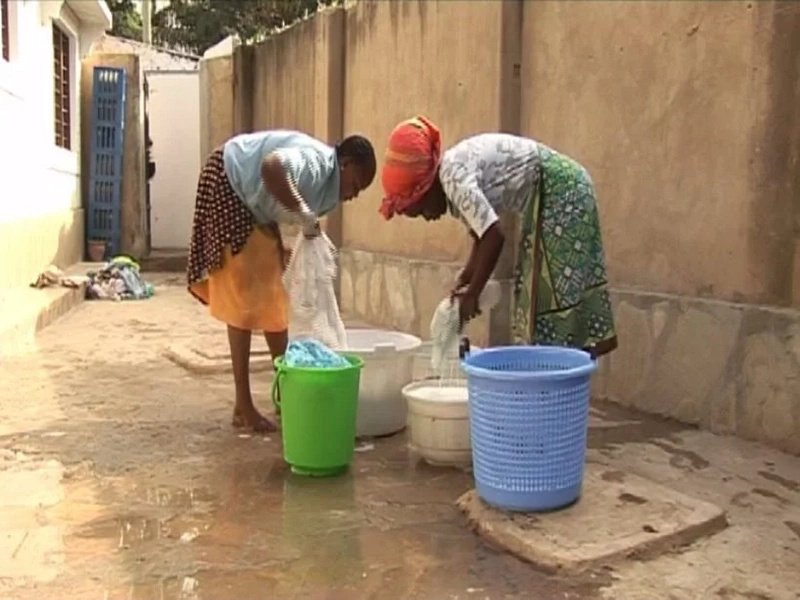 – Daisy Awino is hoping to clear a KSh 450,000 debt she owes Moi University in order to complete her education
– She dropped out in third year after her father's leg was amputated because of diabetes
– She now works with her mother to wash clothes, earning KSh 300 to KSh 500 a day
A Moi University third year drop out is hopeful she will return to sckool after she had to stop her education following her family's financial problems.
Daisy Awino used to study Business Administration before she had to drop out after her ailing father could not support her.
"When my father's leg was amputated because of diabetes, I decided to drop out in my second semester to join my mother in washing clothes to raise money,"said Awino as quoted on Citizen TV.
Her father was the main breadwinner and after the operation, he could no longer sustain her education.
Working alongside her mother, they earn about KSh 300 and KSh 500 a day.
"We try to save the money if we can manage to raise the fees but since there is no money in the house, we use it for food and other needs," added Awino.
Despite feeling bad about her plight, Awino is hopeful that someday she will return to campus to complete her education.
This will be after she clears the KSh 450,000 she currently owes the institution.
Speaking to Citizen TV, her mother, Millicent Achieng said that the family banked on Daisy's education to support the rest of the family but since her husband lost his leg, their hopes diminished.
Her father said that most of the money he made as an electrician went to buying his diabetes medication. He, however, doesn't get as many jobs as he did before.