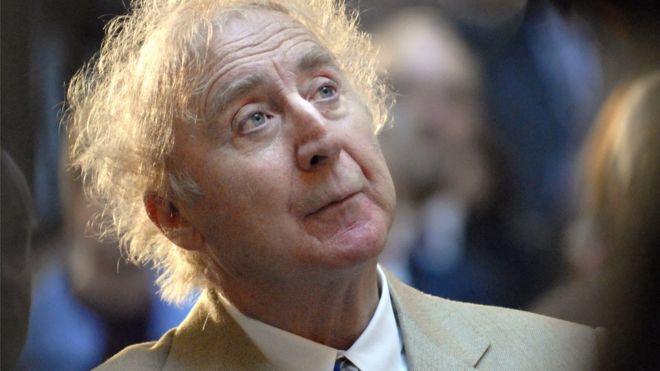 US actor Gene Wilder, remembered by many for his namesake role in Willy Wonka & the Chocolate Factory, has died at the age of 83, his family confirmed.
The comic actor also starred in classic films such as The Producers, Blazing Saddles and Young Frankenstein.
Mr Wilder frequently collaborated with writer and director Mel Brooks as well as stand-up comedian Richard Pryor.
The two-time Oscar-nominated actor was diagnosed with non-Hodgkins lymphoma in 1989.