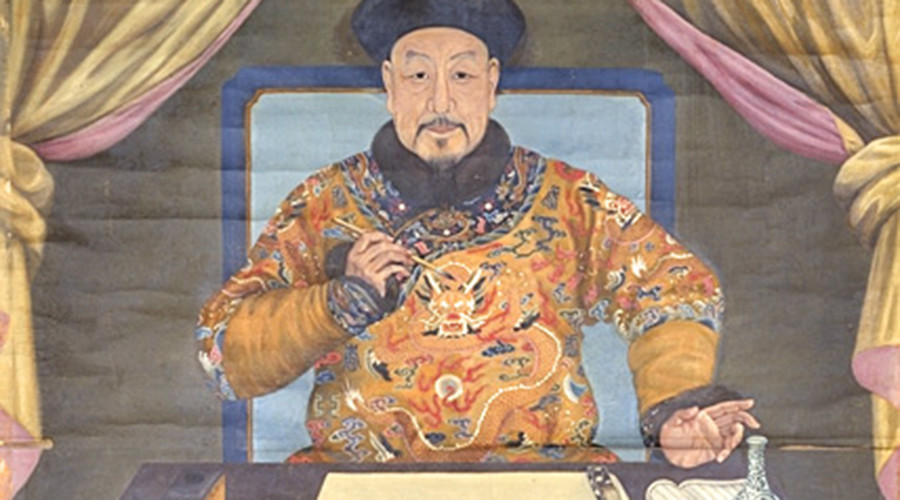 A wealthy Chinese woman was reportedly fleeced of her savings when two men tricked her into "investing" in a sham business venture with a centuries-dead emperor.
In one of the strangest scams to come out of China, Zheng Xueju handed over more than 47 million yuan ($7 million) to a pair of con artists, one of whom claimed to be Chinese emperor Qianlong, who died more than 200 years ago.
According to the South China Morning
Post
, Liu Qianzhen and Wan Jianmin approached their victim promising a share of the emperor's imperial fortune in exchange for a hefty sum of cash.
The pair also persuaded Zheng to plow around $4 million into a bogus tech company.
Strangely, scammer Qianzhen appears to have pretended to be Emperor Qianlong in order to gain the wealthy victim's trust.
One of the longest ever rulers of China, Emperor Qianlong died in 1799. However, in a bid to overcome the major plot hole in their fraudulent scheme, Qianzhen said drinking the "elixir of life" had keep him alive for more than 300 years.
The duo have since been found guilty of the multi-million dollar swindle, which took place in 2014.
Last year, another Chinese national pulled off an elaborate money-spinning hoax by transforming his home into a police station.
Arrested in possession of Chinese police uniforms and other law enforcement paraphernalia, the 35-year-old man had been posing as a cop for two years in order to sell falsified documents.