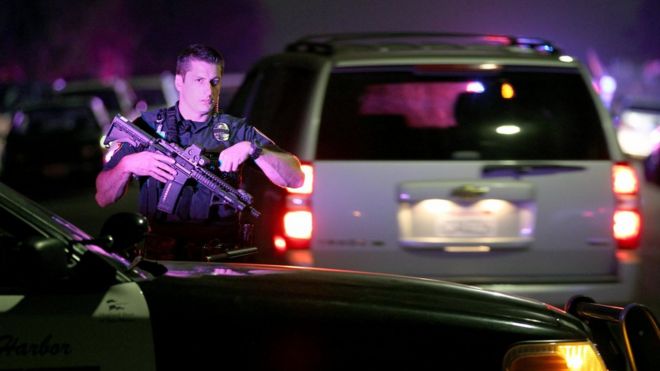 A police officer has died and another remains in hospital after both were shot in the US city of San Diego.
The officers were members of a gang suppression unit and were shot by unknown gunmen at a traffic stop on Thursday evening.
The pair's names have not been released. The second officer is expected to survive.
The shooting follows earlier attacks on police this month in the US cities of Dallas and Baton Rouge.