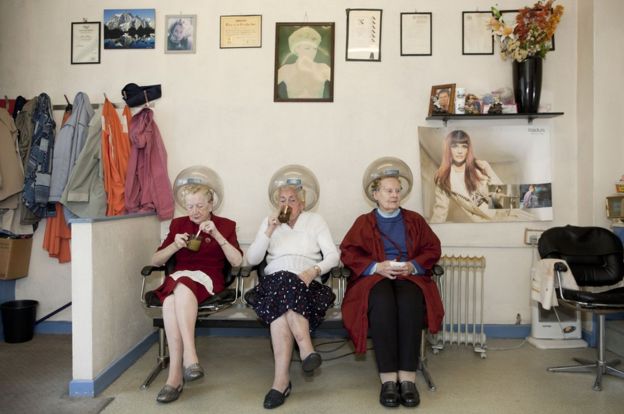 The traditional "shampoo and set" was the hairstyle of choice for many of Britain's fashion conscious women in the post-war years. But as that generation dwindles, so does the income hair salons earn, with the National Hairdresser's Federation advising their clients to diversify.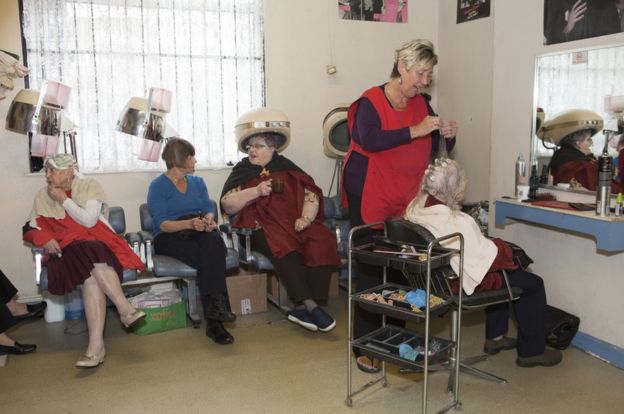 The sight of women at salons, their hair in rollers and their heads planted under large helmet-like "hood dryers" as they thumb through magazines or exchange conversation, will be familiar to many.
They are undergoing a "shampoo and set" routine, which involves applying a setting lotion, putting the hair in rollers and drying it gently, before shaping it into a soft curl style. However, some hairdressing colleges no longer teach the technique.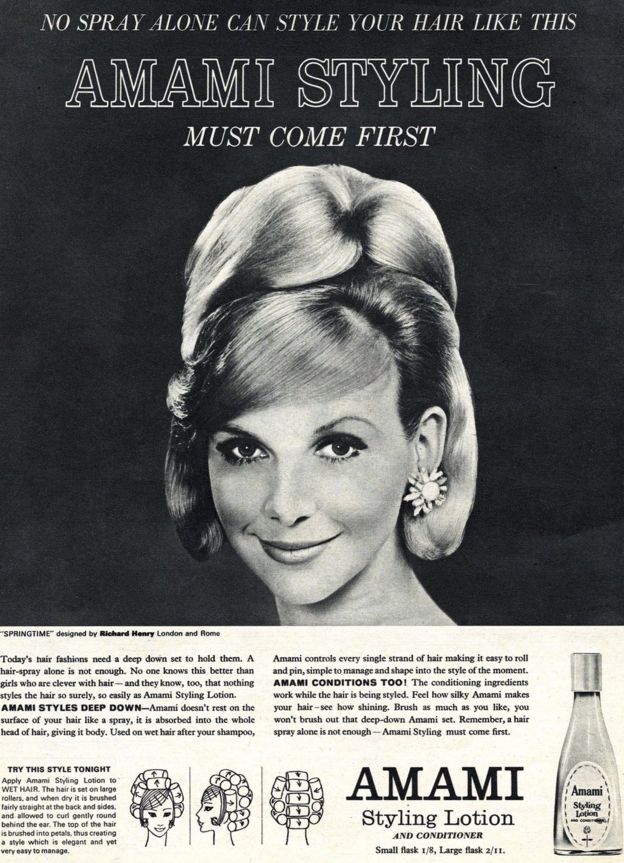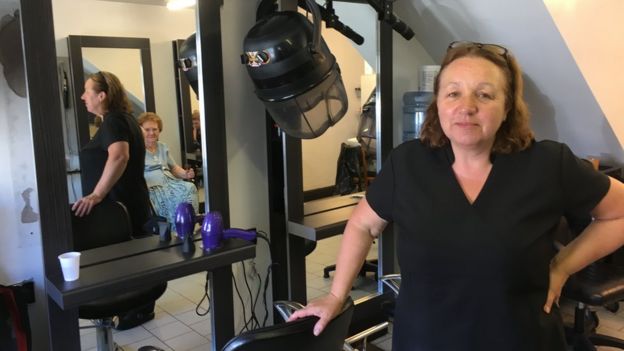 Lesley Woods has run the salon Elegance in Liverpool for 26 years, and noticed the decline in demand for the shampoo and set.
There was a time when her customers queued up outside the shop, waiting for the door to open.
"I am just worried," she says. "I suppose it's just because there isn't three people standing outside of a morning any more."
For hairdressers, the magic of the routine was the frequency with which customers would return to top-up their style. Some had weekly bookings.
"For every one you lose, you need maybe six to replace them," she says, noting that more contemporary treatments, such as "blow dries" and "cuts", need far less professional maintenance.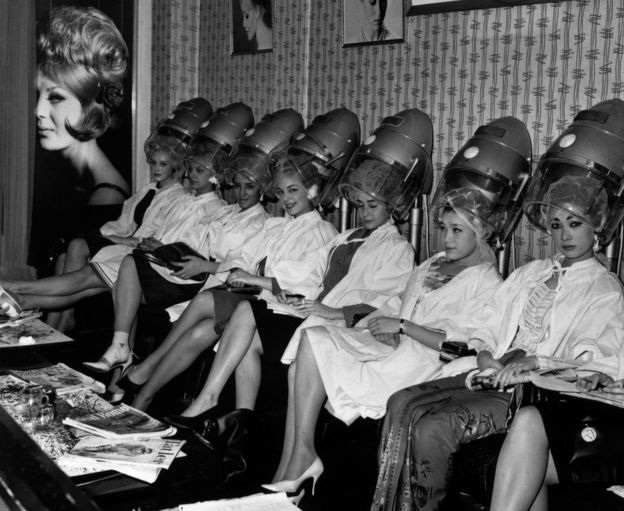 The fashion for short hair with soft curls that frame the face started in the 1930s and lasted until the 1960s.
"Years ago all the sets had different names, like the cottage loaf, and the teezy wheezy, all for the different styles," says Woods.
The curls were achieved using different measures - pin-curls, hot perms, cold perms, pipe cleaners and, finally, metal and plastic rollers.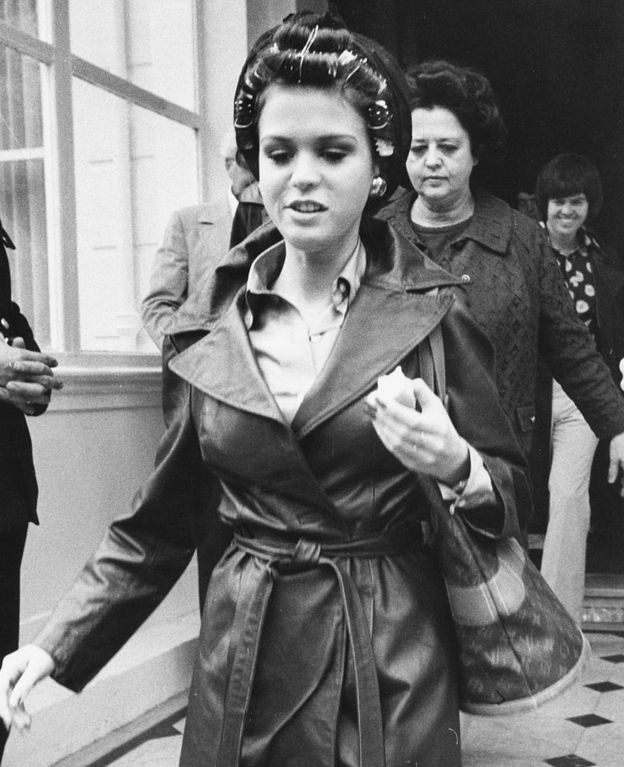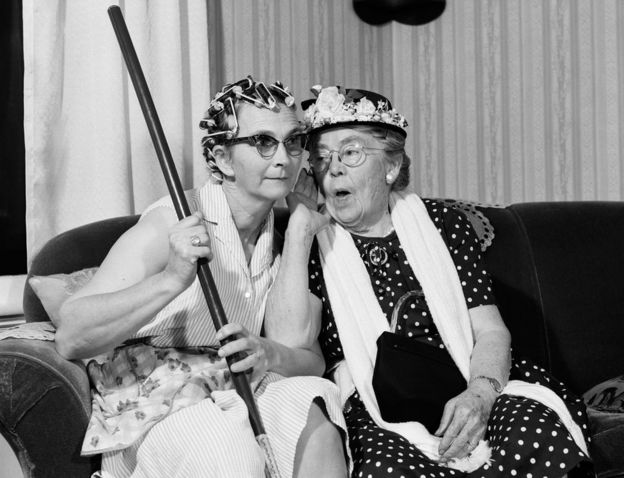 Rosalind Horsfall, 97 (below, left), and Doreen Carter, 99 (below, right), are regular customers at Lesley Woods' salon.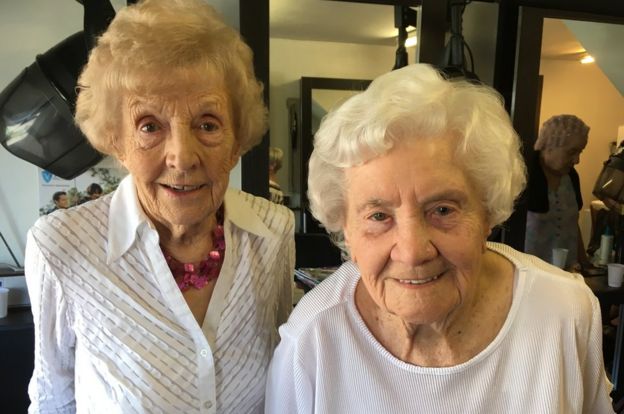 "I've always had it done and I've always had it permed every so often. Well it's so much easier. It's so nice... a bit of luxury to come and have it done," says Horsfall.
Carter adds: "I never slept in my rollers. I couldn't. I didn't need to really. I think people still get the hairstyle that they like."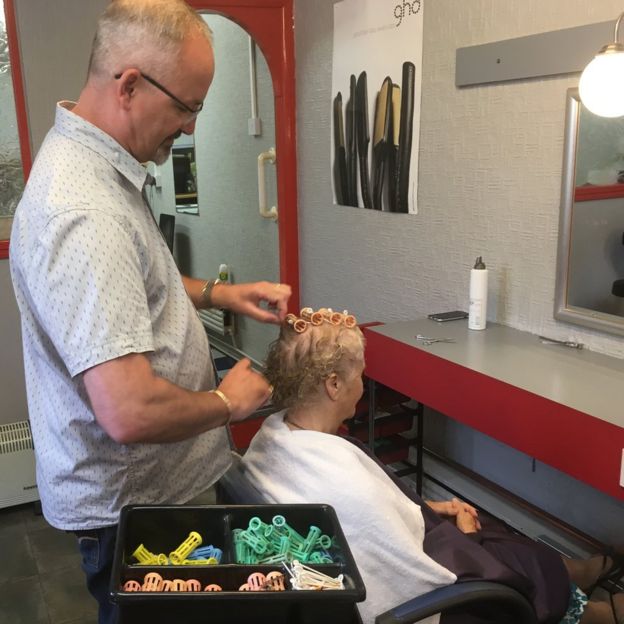 Paul Curry, former chairman of the National Hairdressers' Federation, has managed Studio 12 salon in York for almost 30 years.
"Decades ago ladies would have a shampoo and set every week, every single week, without fail," says Curry. "Whereas over the years ladies are maybe coming in for a cut and blow dry and colour every six or eight weeks."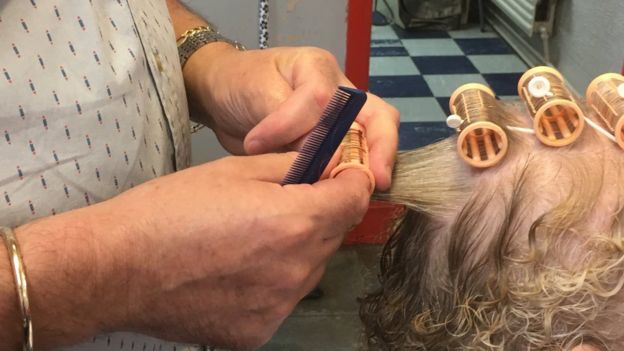 Curry started making plans for a future without his shampoo and set clients some time ago - promoting specialist blow dries. He says salon owners can "encourage the cut and blow dry clients and the colour clients. There's always someone there willing to have their hair done".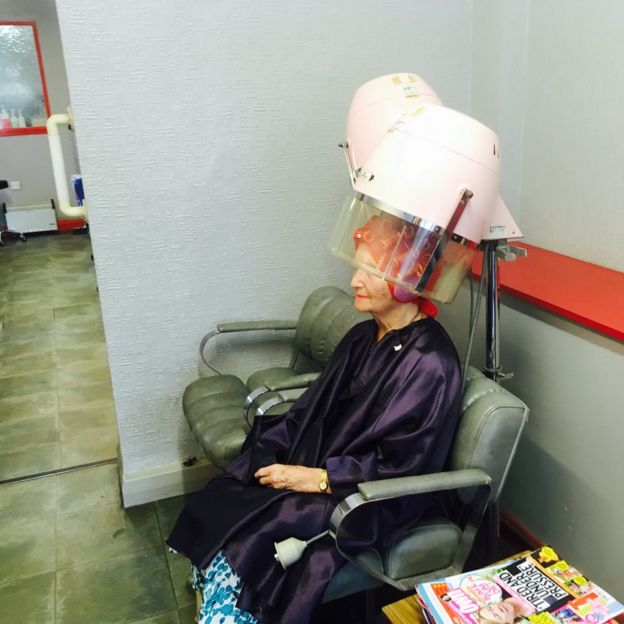 Audrey Turner (above) is a long standing customer of Curry's. "If I do [my hair] now, it lasts a day," says Turner.
"If Paul does it, it lasts all week. But I just have to keep maybe tidying it up with a hot brush that's all. I can't do it to make it last myself, besides I'm getting lazy... too old."
Reporting by Jess Quayle
Find out more. Jess Quayle's report on the decline of the shampoo and set is on You and Yours, BBC Radio 4. Listen via
BBC iPlayer Radio