Dairy farms closures: More than 1,000 shut in three years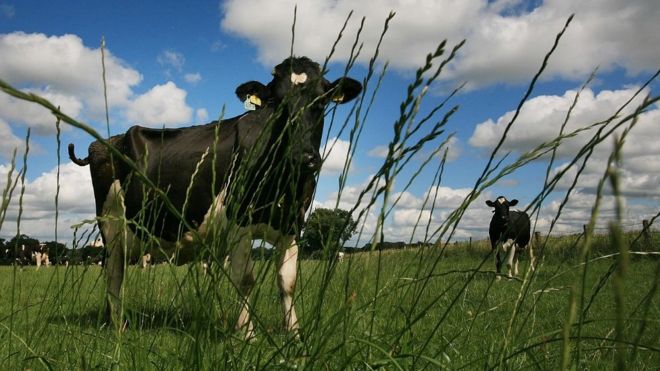 The number of dairy farms in England and Wales has fallen by more than 1,000 in three years, an industry body has reported.
One in ten farms has closed since June 2013, according to the Agriculture and Horticulture Development Board (AHDB).
North Yorkshire lost 89 farms, the highest total of any county, while Berkshire saw the highest rate of decline with a third of farms closing.
The board said it was concerned by the milk price paid to farmers.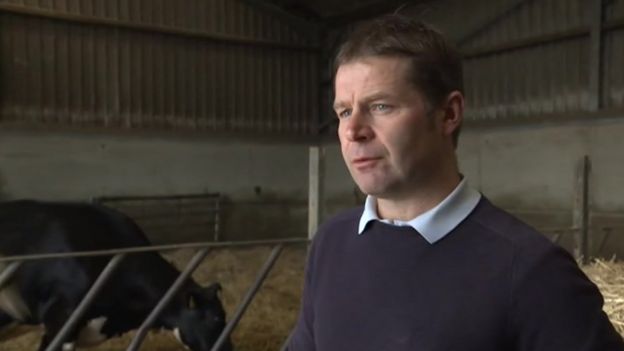 The board said North Yorkshire had lost more than one in seven farms over the period, while Berkshire had lost seven of its 22 farms.
In total, 1022 farms have closed over the three year period.
Yorkshire dairy farmer Jeremy Holmes said traditional dairy farming was "in a mess", with "far too much milk on the market".
He said he had survived by buying a vending machine to sell raw milk on his farm at Denby Dale near Huddersfield at £1 per litre, about three times the price paid by supermarkets.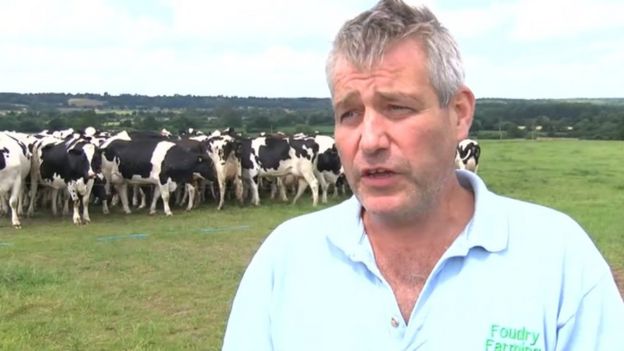 Angus Hodge, a dairy farmer at Padworth in Berkshire, said: "The last couple of years have been a struggle with the milk price dropping but we've had to trim our costs, with eyes to the future when the milk price picks up."
The report said the average herd size had risen as smaller producers left the industry.
During that period, milk prices fell by about 30%.
The report said UK milk production had increased by 8% between 2013 and 2014, mainly due to a higher yield per cow.