Michigan courthouse shooting: Two deputies and gunman killed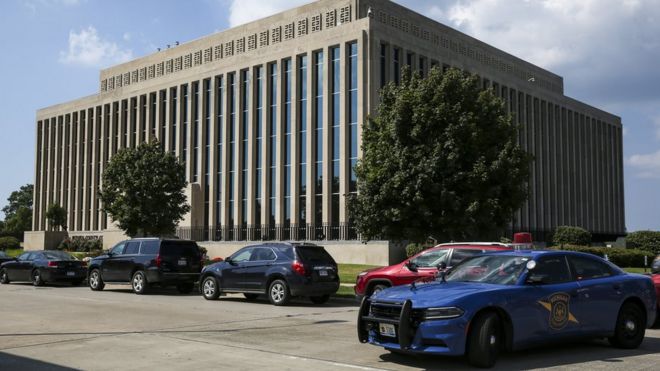 A gunman has killed two law enforcement officers and wounded two others at a courthouse in the US state of Michigan.
Berrien County Sheriff Paul Bailey said at a news conference that two sheriff's deputies were killed along with the gunman.
Mr Bailey said an inmate, who was being moved from a holding cell, grabbed a gun from a deputy and opened fire.
People in the court took shelter before other officers shot and killed the inmate, he said.
A deputy sheriff and another person were shot and have been taken to hospital, where they are in a stable condition.
The inmate was not identified.
The shooting occurred is in the resort town of St Joseph - about 100 miles (160km) northeast of Chicago.
The sheriff's deputies, known as bailiffs in the US, provide security for courthouses.
Mr Bailey called the deaths of his colleagues "terrible".