Promo banner crashes on British cyclist at Tour De France (VIDEO)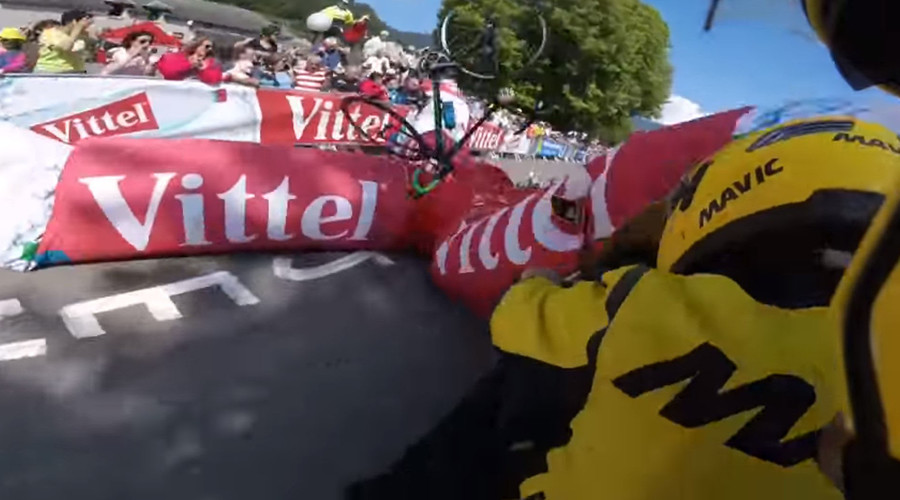 An inflatable promo arch collapsed onto the road just a kilometer away from the finish at stage seven of the Tour de France in the French Pyrenees, on Friday. British cyclist Adam Yates was right under it at the moment it felt down.
The collapsed banner not only affected Yates, but also blocked the way for the pack of cyclists a kilometer from the finish.
Riders chaotically tried to circumvent the arch to finish the race.
It was later reported that one of the fans caught his belt by the cable of generator that was supplying the air to the arch, which led to the collapse.
Yates who reportedly suffered minor knee, shoulder and chin injuries in the crash, later announced on Twitter: "Few more cuts to my chin for the collection, but otherwise got off pretty lucky!"
Another British cyclist, Steve Cummings had safely passed under it before the arch felt down, winning the stage.
Yates, who was going second next to Cummings, before the accident lost three minutes and 38 seconds as the result of the crash.
However, race organizers later revised the result and included his position held at the 3km mark, leaving Yates second in the Tour standing.