Theresa May's cabinet: Who's in and who's out?


Theresa May is forming her new government after becoming Conservative prime minister.
She will announce her full cabinet over the coming hours, but here's what we know so far. The list will be updated as new appointments are made.
---
Prime Minister - Theresa May
Campaigned to Remain in the European Union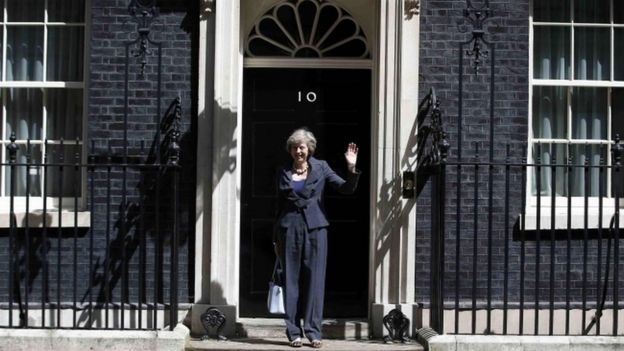 The former home secretary, 59, becomes the UK's second female prime minister in the wake of David Cameron's resignation after the EU referendum. She had previously served in the Home Office for more than six years.
---
Chancellor of the Exchequer - Philip Hammond
Campaigned to Remain in the EU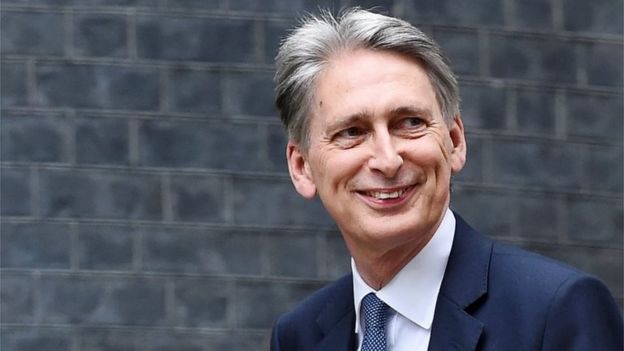 Philip Hammond has been named chancellor of the exchequer. He was foreign secretary under David Cameron from 2014 to 2016, having previously served as defence and transport secretaries. He replaces George Osborne.
Mr Hammond, 60, is seen at Westminster as the ultimate safe pair of hands. Sometimes mocked as "box office Phil" for what some see as his dull delivery, he forged a reputation in the shadow Treasury team as the Tories' public spending "axeman".
He was seen as a Eurosceptic who spoke of withdrawal if the EU was not reformed, but campaigned to remain in the referendum. He now has the job of steering Britain's economy through the choppy post-Brexit waters.
---
Foreign Secretary - Boris Johnson
Campaigned to Leave the EU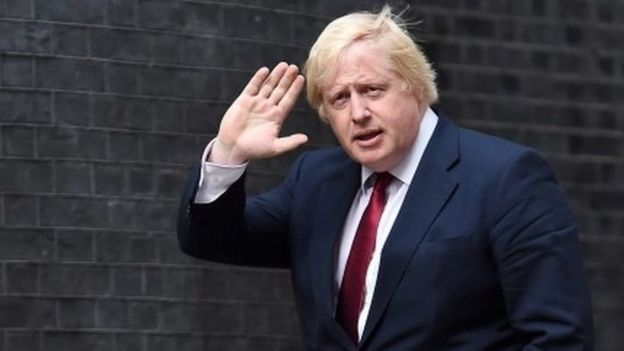 Boris Johnson succeeds Mr Hammond at the Foreign Office. The former London mayor headed the campaign for the UK to leave the European Union. He did not previously have a ministerial appointment in Mr Cameron's government but accepted an invitation to attend political cabinet. He was not running any department.
Mr Johnson, 52, may be one of the best known politicians in the country but the move to foreign secretary is a big step up from his previous role.
---
Home Secretary - Amber Rudd
Remain campaigner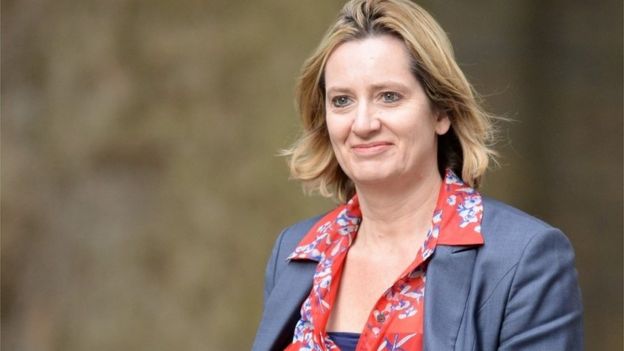 Amber Rudd has been made home secretary, filling the vacancy left by Mrs May. Ms Rudd was formerly energy and climate change secretary, a position she held for just one year.
During the campaign for Remain in the EU referendum, she warned in a TV debate that she would not trust the new Foreign Secretary Boris Johnson to drive her home at the end of a night out.
The former investment banker, venture capitalist, and financial journalist, 52, decided to enter politics in her 40s in order to get "a grip on her life".
She quickly joined the fast track to the top after being elected to Parliament as MP for Hastings and Rye. She was seen as a protege of then Chancellor George Osborne, serving as his parliamentary private secretary before being promoted to junior minister at the Energy and Climate Change department in 2014.
---
Defence Secretary - Michael Fallon
Remain campaigner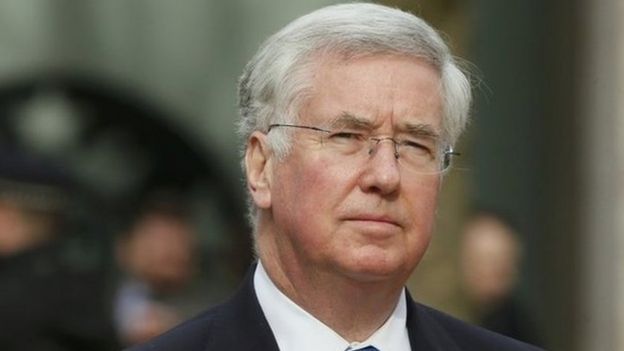 Michael Fallon has kept his job at the Ministry of Defence - a position the 64-year-old has held since 2014.
He was Conservative MP for Darlington from 1983 to 1992 - initially during Margaret Thatcher's time in Downing Street - and after leaving Parliament, he was later re-elected as MP for Sevenoaks in 1997.
A former Conservative Party deputy chairman, has has previously served as energy and business minister, and before that secretary of state for business and enterprise.
Seen as a safe pair of hands in Westminster, he described himself as a "pretty reluctant Remainer" after the EU referendum.
---
Secretary of State for Exiting the EU - David Davis
Leave campaigner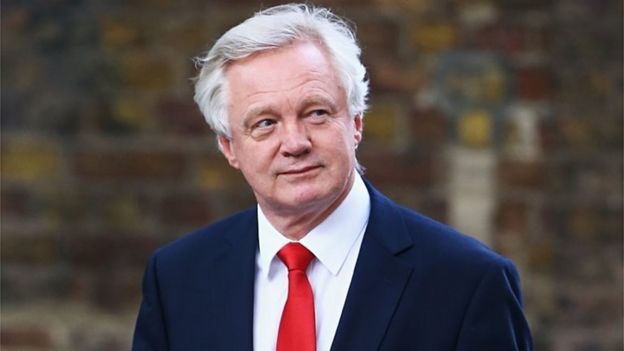 David Davis has been appointed to the new cabinet position of secretary of state for exiting the European Union - or "Brexit secretary". A veteran Eurosceptic, he has previously held the positions of Conservative party chairman and shadow deputy prime minister. Between 2003 and 2008, he was the shadow home secretary under both Michael Howard and David Cameron.
Mr Davis, 67, lost to David Cameron in the 2005 Tory leadership contest.
Details about the new Brexit department are still emerging, but it is likely to take the lead in negotiating Britain's departure from the EU and unpicking the thousands of pages of EU rules written into UK law.
Theresa May was reported to have ordered civil servants to find a building for the new department.
---
Secretary of State for International Trade - Liam Fox
Leave campaigner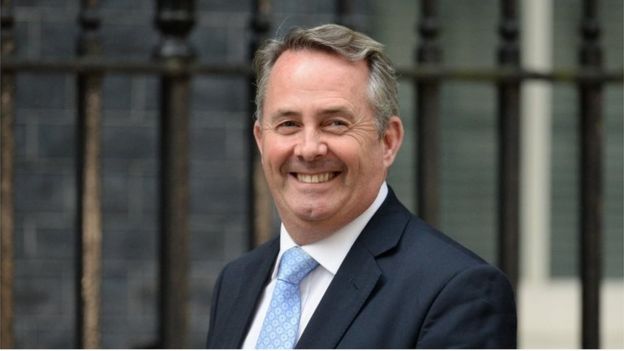 Liam Fox, 54, has taken on another newly created position as secretary of state for international trade. He was made secretary of state for defence in 2010 but resigned in 2011 over allegations he had given a close friend, lobbyist Adam Werritty, access to the Ministry of Defence and allowed him to join official trips overseas.
Like Mr Davis he is a Eurosceptic who voted to leave the EU and he also stood unsuccessfully for the Conservative Party leadership in 2005.
He stood again in the latest race to be leader but dropped out after the first ballot.
---
And those who are out...
George Osborne
Remain campaigner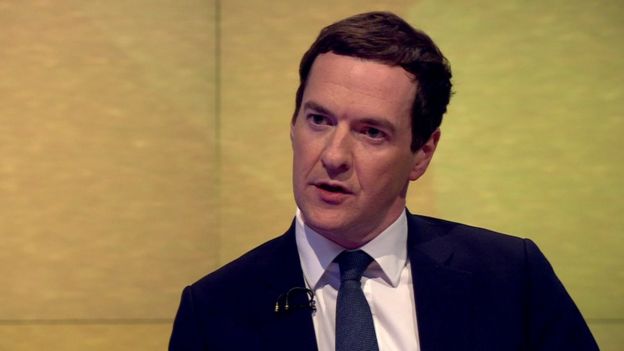 George Osborne has been fired as Chancellor of the Exchequer.
He had been in the Treasury since 2010 - throughout David Cameron's tenure in Downing Street. He had also been first secretary of state since May 2015.
A key ally of Mr Cameron, Mr Osborne
tweeted
it had been a "privilege" to be chancellor, adding: "Others will judge - I hope I've left the economy in a better state than I found it."