Classified 28 pages of 9/11 inquiry to be released in days – reports


A part of 9/11 report possibly detailing official Saudi Arabian involvement in the attacks could be released by the US Congress as early as on July 15, US media report, citing sources in the Congress.
The paper, known as the 28 pages, will be revealed to the public after some procedural steps will be taken, CNN reports, citing a member of the House Intelligence Committee, Rep. Adam Schiff, who said that the previously classified part of the 9/11 investigation will be posted online.
Read more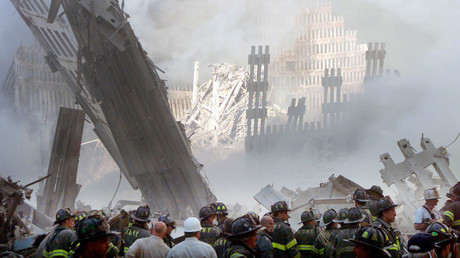 "The House Intelligence Committee will get the redacted report today or tomorrow," Schiff told CNN. "The Senate and House intelligence committees should then give the formal go ahead to release the report since they originally produced it."
Former Democratic Senator Bob Graham of Florida, who chaired the committee that conducted the 9/11 investigation in 2002 and advocated for the release of its classified part in April 2016, also said that the document could be released these days.
"I was told on April 12 that the decision as to whether to release the pages would be made before June 12th," Graham told CNN.
The 28 pages are a chapter of the December 2002 congressional report known as the Final Report of the Joint Inquiry into Intelligence Community Activities Before and After the Terrorist Attacks of September 11, 2001. It was classified by President George W. Bush to allegedly protect intelligence sources.
In 2014, President Barack Obama ordered a declassification review of the redacted chapter under the mounting public pressure. The document, which has been the source of speculation for years, allegedly contains information about "specific sources of foreign support for some of the September 11 hijackers" and particularly data on Saudi involvement in orchestrating the attacks that killed nearly 3,000 people.
Read more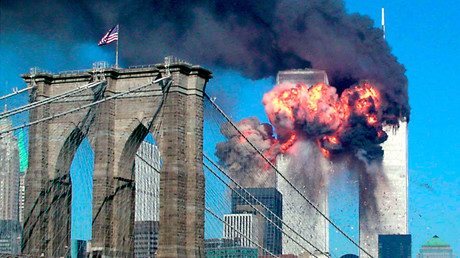 On July 7, a group of congressmen urged the House Intelligence Committee to declassify the document.
Now intelligences agencies, law enforcement and the State Department already reviewed the document and approved it for release with "minimal redactions."
In the meantime, the White House did not confirm any information concerning the specific release date of the 28 pages, stressing that there are some procedural hurdles that still may delay it.
"I don't have a specific date to confirm for you," the president's spokesman, Josh Earnest, told journalists on Thursday.
"Any time we're talking about declassifying and releasing sensitive national security information, we need to weigh the diplomatic equities involved," he added.
Earlier in July, the government released a report, known as "File 17," which lists more than three dozen people that were probed by investigators into possible Saudi connections to the hijackers. The document that reportedly was based on the 28 pages offers clues as to what may be hidden in the classified part of the congressional report on the 9/11 attacks.