Fraudster who lived in secret six-bedroom mansion jailed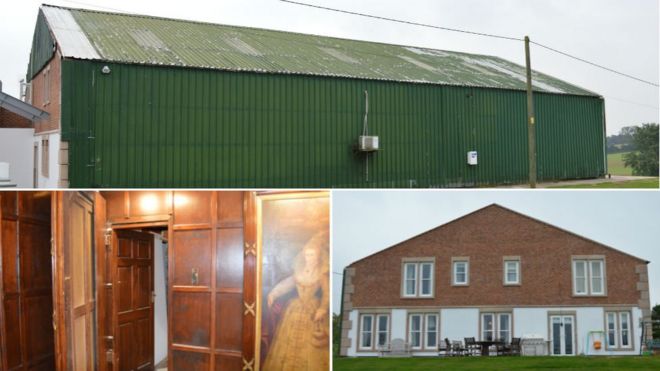 A fraudster who built a six-bedroom luxury mansion disguised as a farm shed has been jailed for drugs and money laundering offences.
Alan Yeomans, of Yeaveley, Derbyshire, declared himself bankrupt then ran three companies as a front to launder money he made from producing cannabis.
He told officials he was living in a shed and all he owned was £300 of furniture and a £30 watch.
Police found £83,000 in art, designer shoes and cannabis at Shedley Manor.
Yeomans was jailed for six and a half years for nine charges relating to the production and supply of cannabis, stealing electricity, concealing criminal property and failing to disclose bankruptcy.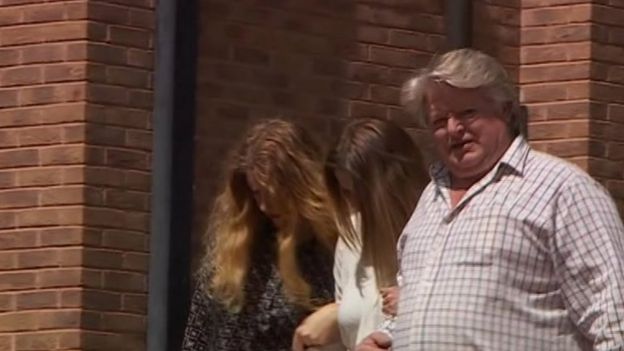 The 62-year-old, who pleaded guilty at an earlier hearing at Derby Crown Court, built his manor in 2002 in his mother's back garden, without planning permission, and with green cladding to disguise it as a large shed.
The £1.2m mansion has a sign at the gate reading "Shedley Manor".
When it was raided, investigators found a secret room where cannabis worth £40,000 was being grown using an illegal supply of electricity.
Judge Nirmal Shant said Yeomans was "a liar, a money launderer and someone involved in the production of drugs".
Glenn Wicks, of the the Department of Business, Innovation and Skills, said it took a long time to convict him because "he was very good at hiding what he was doing".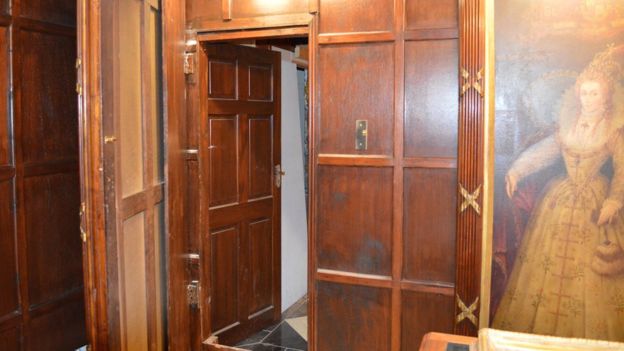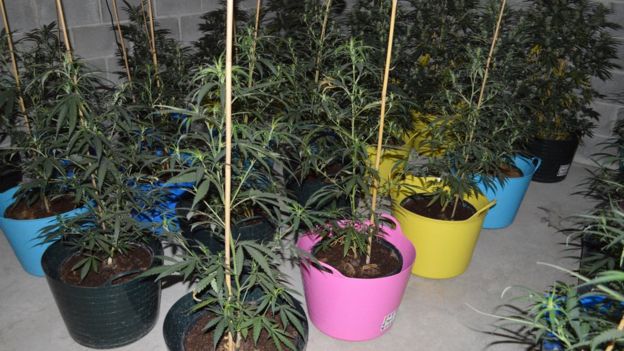 He said: "He is a fraudster, a liar and a drugs dealer who very cynically made himself bankrupt and then continued to act unlawfully on the management of three companies.
"What surprised me when I went into Shedley Manor was that someone built a six-bedroom manor house in the Peak District and filled it with fine art and antiques and the authorities didn't know anything about it.
"This was a very intricate, sophisticated set-up.
"He told the official receiver that he lived in a shed in his mother's back garden and he had £300 worth of furniture in his house.
"But he had £83,000 worth of fine art and antiques, all of which he should have declared officially to the receiver so that the creditors could have got some of their money back."
Superintendent Jim Allen, of Derbyshire Police, said: "It has been a long road, bringing Yeomans to justice.
"He thought he was above his legal responsibilities in all aspects of his life, from planning, to tax, to business to drugs. He wasn't and he is now paying the price for his arrogance."

Yeomans: Listed assets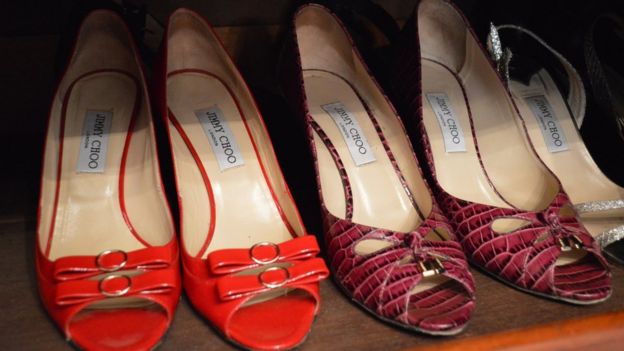 Furniture - TV, bed, tables, chairs worth £300
Jewellery - watch worth £30
Any other property of any description in any other part of the world - none