– A video of a woman beating up her alleged husbands' mistress has gone viral
– The video shows the middle aged woman and her friends shouting and hitting the mistress
– The alleged mistress can be heard screaming on the floor with part of her top torn off
A Chinese woman has beeen caught on camera beating up another woman in public with the help of her friends
In the video the women shout and beat up the other woman who is believed to be her husband's side dish.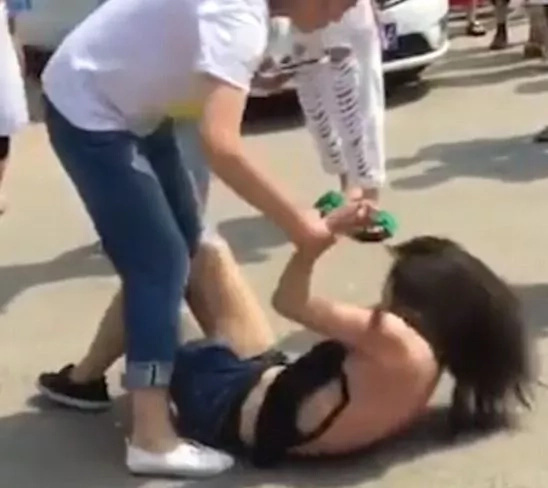 The friends claim the alleged mistress was spotted with the woman's husband as reported by Daily Mail
Onlookers watch from the side walks with a few barely trying to help.
The top of the alleged mistress on the floor appears torn as the angry woman pulls her hair slapping and kicking her to the floor.
Scroll down to watch video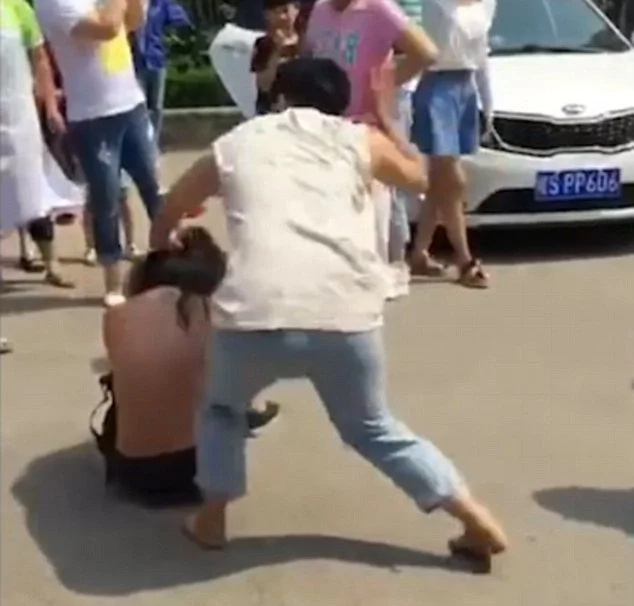 Moments later, an elderly woman steps in attempting to rescue the poor woman but is quickly shoved aside.
The scorned woman with her friends then continue shouting and hitting her on the head before trying to get off her clothes.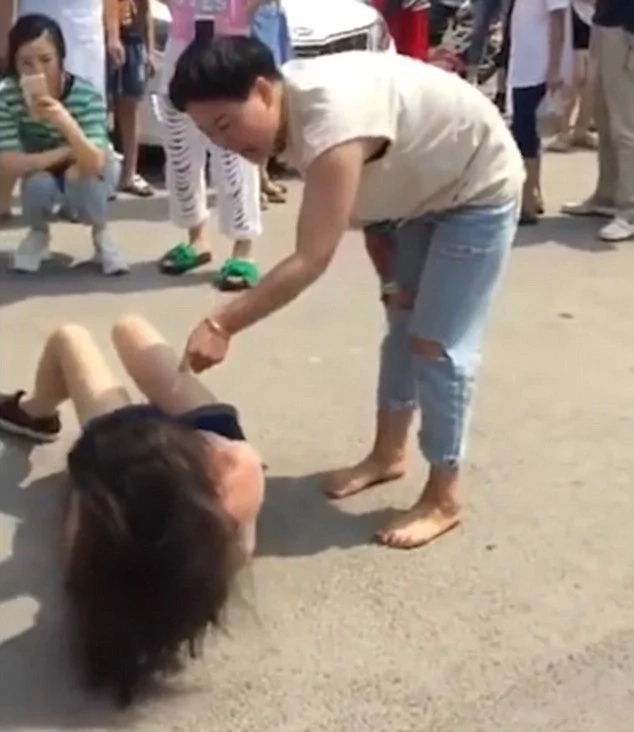 The woman can be seen, seated in a foetal position with her back facing the camera struggling to cover herself while crying.
Several people have commented on the video saying the woman's anger was misdirected. Some faulting her action urging her to instead deal with the philandering husband.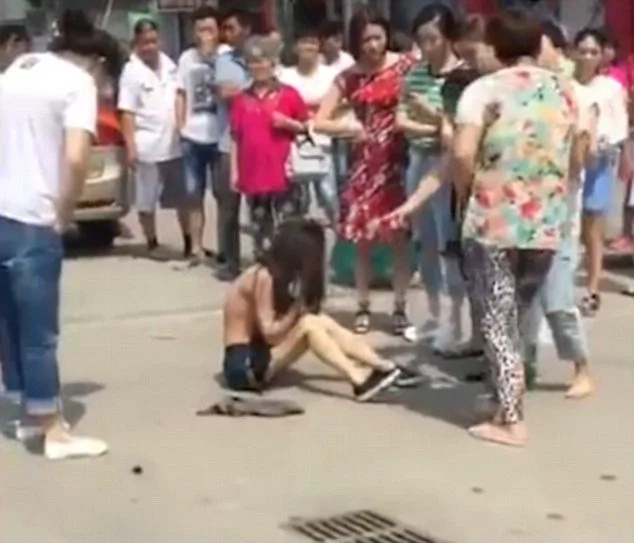 Women are known to go to crazy lengths when their relationships get threatened.