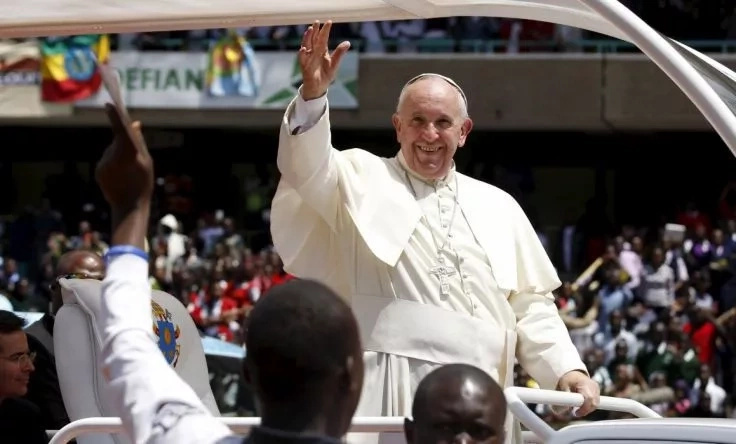 – Pope Francis wants Christians to apologise to the gay community over the past heartaches directed to them
– The lesbian, gay, bisexual, and transgender (LGBT) community has welcomed the gesture saying gays have faced marginalization for a long time
Pope Francis has asked Christians to seek forgiveness from the gay community for historical injustices committed to them.
The pope condemned the discrimination towards the gays saying they must be respected and accompanied pastorally.
He said this to the press aboard the papal plane to Rome from Armenia citing discrimination towards the gay.
The pontiff also asked the church to apologise to the poor, women and children who have been exploited.
"I think that the Church not only should apologise… to a gay person whom it offended but it must also apologise to the poor as well, to the women who have been exploited, to children who have been forced to work," said the Pope as quoted by CNN.
The LGBT community has welcomed the comments saying the group has long faced marginalization in the church noting the fact that no pope has ever apologised to the gay before.
In 2013, Pope Francis was quoted saying he will not judge any gay person who has good will and is seeking God.
These remarks come barely weeks after the horrific massacre of 49 people at a gay night club in Orlando.
The gay community in Kenya has for a long time held demonstrations seeking recognition and acceptance in the country.