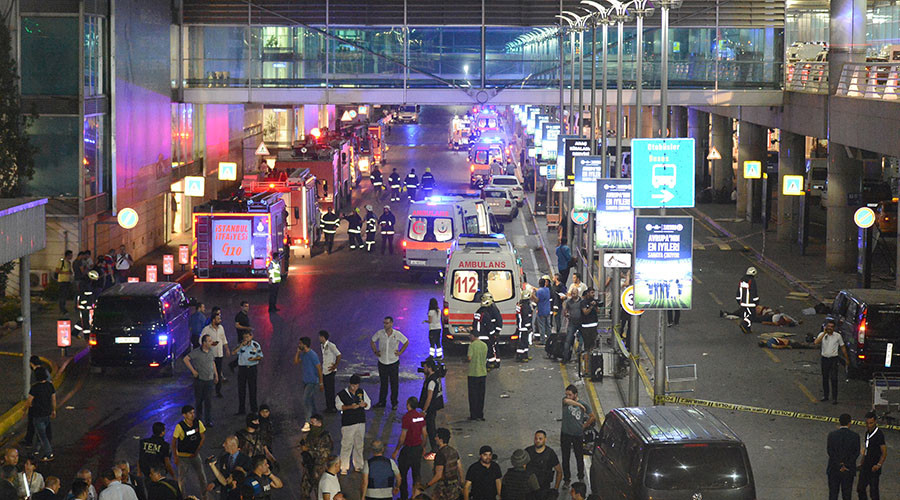 CCTV footage showing one of the two deadly explosions that took the lives of at least 10 people at Istanbul's Ataturk Airport has emerged online.
The video shows a bright flash in a crowded terminal, which is followed by a cloud of thick black smoke and panic among the passengers.
The blasts occurred late Tuesday in the airport's International Arrivals Terminal.
The Turkish media claims that the explosions were terrorist attacks targeting two separate locations in the airport.
Al least 10 people were killed and around 60 others injured in the blasts, according to reports.