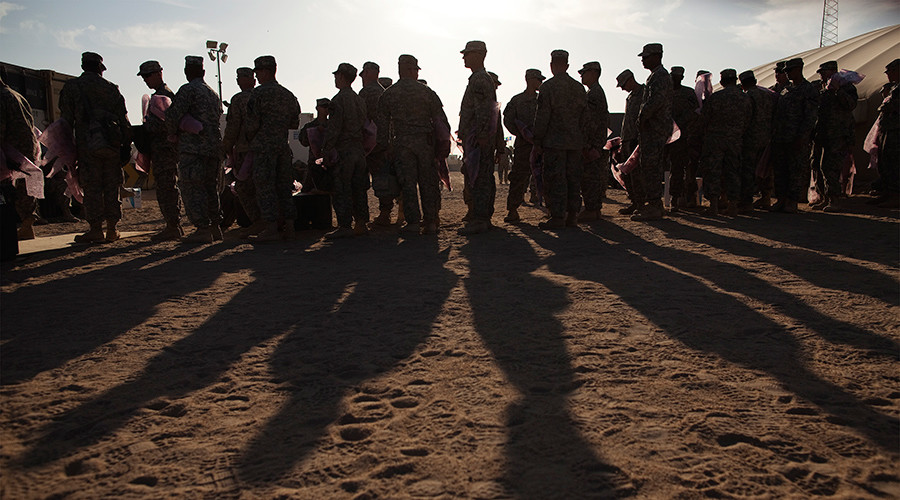 The US military will no longer discriminate against transgender troops, Defense Secretary Ash Carter announced on Thursday. Lifting the ban will involve changing numerous procedures and rules, especially regarding providing medical care.
"Effective immediately, transgender service members will be able to serve openly and can no longer be discharged or separated from military just for being transgender," Carter said during the press conference.
The change has been in the works for a year. Top brass had raised concerns about how to deal with medical, housing and uniform issues for troops who are transitioning to the other sex, but ultimately agreed with Carter on the change.
"As a matter of principle. Americans who want to serve and can meet our standards should be given an opportunity to do so,"the secretary said.
Carter said that the military's personnel system will be changed so that service members can update their gender if they transition.
The military will also pay for the costs for service members who want to undergo gender reassignment, assuming that their doctors deem the procedure medically necessary and that the transition won't interrupt with military readiness.
"Providing medical care for transgender employees is standard in the public and private sector alike," Carter said, adding that a large number of health insurance plans today cover the costs of a gender transition.
However, Carter said that, to join the military, a transgender person would have to have been of a certain gender for at least 18 months.
The Rand Corporation was tasked with analyzing data and studies about transgender people in the military, and concluded that the medical costs of transitions for to the Pentagon would be minimal.
"We looked carefully at what lessons could be learned from the outside: at least 18 countries allow transgender personnel to serve openly" Carter told reporters. "We were able to study how they dealt with the issue."
Carter said that the policy would be effective immediately to prevent any service members from being discharged just for being transgender. The implementation of deeper changes, such as training personnel on transgender policy and retooling access to medical services to become inclusive to transgender troops, are set to be completed over a 12-moth timeline.
"Deliberate and thoughtful implementation will be key. I and senior members of the Department will be ensuring that all points in this study will be addressed in implementation," Carter said.