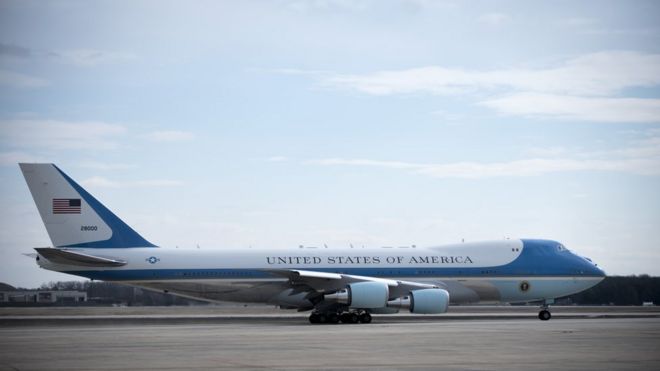 Andrews Air Force base in the US state of Maryland is locked down amid reports of an "active shooter".
Air Force spokesman Captain Derek White told the BBC there is a gunman at the base's hospital, the Malcolm Grow Medical Facility.
Joint Base Andrews, home to the president's plane Air Force One, is located in one of Washington's Maryland suburbs.
Personnel were advised to seek shelter and first responders were at the scene.
Reports of the gunman emerged at the same time as an "active shooter exercise" was scheduled to take place.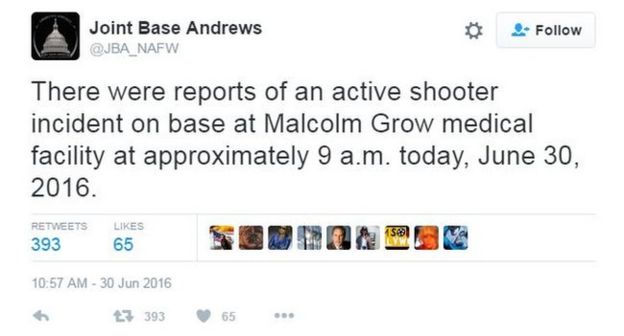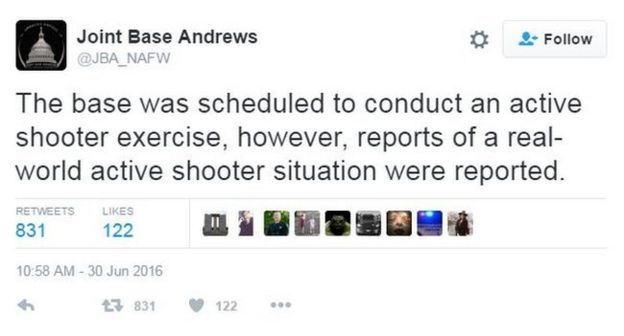 Homeland Security Secretary Jeh Johnson, who was testifying before the Senate Judiciary Committee, said there is an "unfolding situation" at the base, but provided no further details.
The woman was apprehended and found to have no explosives.