Petition for UK Brexit revote hits 3mn signatures in just 2 days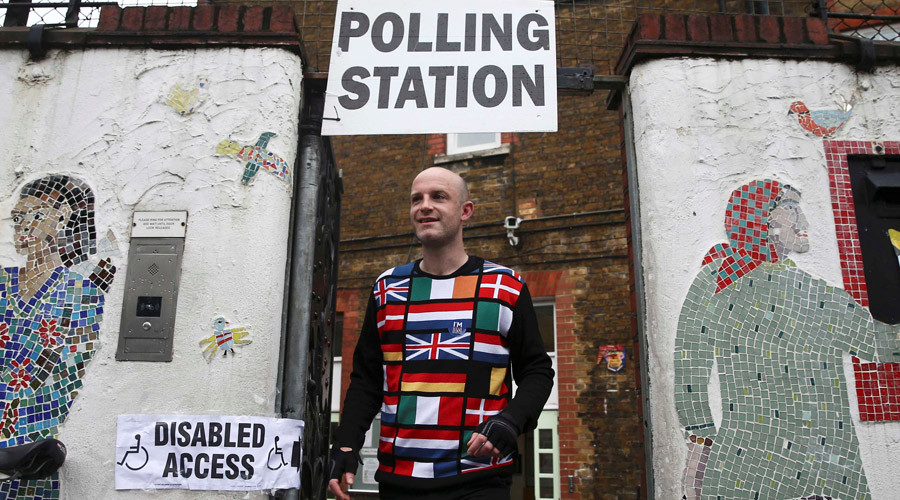 While Britain comes to terms with its dramatic EU exit, a sizable number are trying to prevent just that. A petition to hold a second EU referendum has captured the imagination of the public and three million people have already signed it.
The speed in which the British public has flocked to sign the parliament petition has been staggering. Created in the immediate aftermath of Britain's decision to vote to leave the EU on Friday morning, in the space of around 48 hours, it has managed to acquire over three million votes.
By gaining over 100,000 signatures, Parliament will now have to debate whether to hold a second referendum.
The petition's webpage says it was created by William Oliver Healey, who according to the Daily Express is a student at De Monfort University near Leicester in the UK.
"We the undersigned call upon HM Government to implement a rule that if the remain or leave vote is less than 60% based a turnout less than 75% there should be another referendum," a statement on the petition's page read.
According to Reuters, only British citizens and UK residents have the right to sign the petition.
The result of the UK's EU referendum saw 52 percent of the country vote to leave the bloc, while 48 percent wanted to remain.
Despite the growing calls for another referendum, it is unlikely to happen. David Cameron has previously stated on a number of occasions, even though he was banking on the remain vote winning, that this was a "referendum and not a neverendum."
The EU does not seem to want the UK to hang around either. On Saturday, foreign ministers from the founding six members of the bloc met in Berlin.
"Negotiations have to go quickly in the common interest," French Foreign Minister Jean-Marc Ayrault said. He added it was imperative to move fast as the other 27 members needed to give the EU new purpose or there could be a growing risk of populism.
"It's in Britain's interest and in the interest of Europeans not to have a period of uncertainty that would have financial consequences, and that could have economic and political consequences," he added.